Published: 11 Jan at 11 AM Tags: Euro, Dollar, Pound Sterling, America, UK, Eurozone, Australian Dollar, New Zealand Dollar, Canadian Dollar, Australia, New Zealand, USA, Canada, China, Germany, Ireland,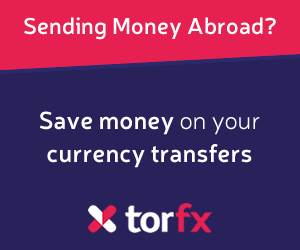 Pound Sterling (GBP)
While the UK has been graced with positive production and construction output stats today, as well as a forecast that the Government will lose its Article 50 appeal, the Pound has nonetheless fallen heavily in value.
As well as having to put out the political fires of the Northern
Ireland
Parliament after Martin McGuiness' resignation, the UK Government has also had its credibility damaged by a massive trade deficit expansion in November from -1.55bn to -4.17bn.
This afternoon will see Bank of England (BoE) Governor Mark Carney speak to the Treasury Select Committee; questions are likely to focus on Carney's forecasts for a Brexit-damaged economy which don't appear to have materialised yet.
Euro (EUR)
The Euro has fallen against the Pound and the US Dollar today, following a World Bank downwards revision of its forecast for Eurozone growth in 2017.
Although minor, the shift from 1.6% to 1.5% still indicates a reduction in confidence about the Eurozone's prospects and on a slow data day, this has proven to be a limiting factor on overall Euro demand.
Thursday will see a more steady flow of major Eurozone news, with the morning starting off with German full-year GDP figures for 2016. As it stands, a slight rise from 1.7% to 1.8% is expected.
US Dollar (USD)
As the world anxiously awaits the first official pre-Presidential press conference from President-Elect Donald Trump this afternoon, the US Dollar has been firm against most of its peers, recording moderate gains against the Euro and Pound.
On Tuesday, wholesale inventories rose in November, which caused disappointment due to a rising figure indicating more unsold goods.
This afternoon will bring US crude oil stock data; a rising inventory figure is expected to weaken the US Dollar, as it more oil lowers the overall cost of the commodity.
Australian Dollar (AUD)
The Australian Dollar has rallied against peers during trading today, thanks to an upwards spike in the price of iron ore, a nationally important mining product.
While iron ore prices continue to face pressure from cheap exports out of South America, this surprise surge has boosted support for the Australian Dollar considerably at the present time.
This afternoon's Trump conference could end up influencing the Australian Dollar, as if the President-Elect speaks of limiting overseas trade and boosting national infrastructure spending, then the US Dollar is likely to appreciate, weakening the Australian Dollar by extension.
New Zealand
Dollar (NZD)
Demand for the New Zealand Dollar has increased significantly today, although actual economic news from New Zealand has been lacking across the week.
As well as rising milk prices supporting the NZD, the currency has also likely appreciated due to a World Bank forecast that
China
will sustain a growth rate of 6.5% in 2017 raising hopes of continued economic activity between China and New Zealand Dollar.
China is expected to hold further influence over the New Zealand Dollar this week, as Friday will bring the Chinese trade balance results for December. If imports rise, the New Zealand Dollar is expected to strengthen.
Canadian Dollar (CAD)
The Canadian Dollar has been in high demand today, rising considerably against the Pound, Euro and US Dollar.
Tuesday afternoon brought a mixed dose of Canadian data, as while housing starts (measuring new home construction) rose by 207k, building permit issuances in November fell from 10.5% to -0.1%.
Another plus for the Canadian Dollar has been oil prices, which have recently ticked up to over $51 per barrel.
Future Canadian news will remain focused on the housing market in the country, with Thursday afternoon bringing new housing price index figures for November. On the month, a marginal slowdown from 0.4% to 0.3% is expected.
As of Wednesday, 11th January 2017, the Pound Sterling currency rates mentioned within this news item were as follows:
GBP EUR exchange rate was 1.1527, GBP USD exchange rate was 1.2213, GBP AUD exchange rate was 1.6401, GBP NZD exchange rate was 1.7285, GBP CAD exchange rate was 1.6077, and GBP CNY exchange rate was 8.4727.