Published: 10 Oct at 5 PM Tags: Dollar, America, Canadian Dollar, USA, Canada, Germany, Japan,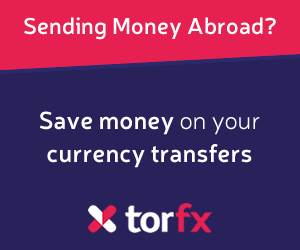 With minutes from the most recent Federal Open Market Committee meeting indicating that US lawmakers were largely in favour of trimming easing before the end of the year the Yen softened against the 'Greenback'.
Declines were consolidated as policymakers moved closer to ending the Federal shutdown and Bank of Japan Governor Haruhiko Kuroda issued a statement in New York.
While speaking at the Council on Foreign Relations the central bank chief reasserted the BOJ's commitment to bringing Japan's persistent deflation to an end. Although he intimated that the BOJ is willing to implement additional methods in order to achieve this goal he offered no specifics as to what they might entail.
Kuroda stated that the unprecedented level of stimulus implemented by the bank in April had been 'exerting its intended effect' with the result that Japanese officials 'are convinced that [they] will definitely overcome deflation'.
Despite Kuroda mentioning that the measures imposed by the BOJ weren't designed to weaken the Yen, the Asian currency slid to 98.05 against the US Dollar in reaction to his comments.
US officials might still be warring over issues which saw the US government partially shut down nearly two weeks ago, but the odds of a compromise being reached are rising as the October 17th deadline and a potentially disastrous default approach.
As foreign exchange strategist Sireen Harajli observed; 'Both parties are aware that it's not in anybody's best interest for the US to default on its debt. It looks like we are going to avoid the situation where we'll see an actual default, which is giving the Dollar relief.'
The US Dollar was little affected by today's disappointing US jobless claims report. The data showed that claims surged by more-than-expected as backlogged data and the political impasse weighed on the labour market.
Before the weekend currency movement could occur in response to German inflation data, Canadian employment reports and US advance retail sales figures.
As of Thursday, 10th October 2013, the Pound Sterling currency rates mentioned within this news item were as follows:
GBP USD exchange rate was 1.5974, GBP CAD exchange rate was 1.6622, and GBP JPY exchange rate was 156.7103.