Published: 10 Apr at 2 PM Tags: Dollar, America, USA, Mexico,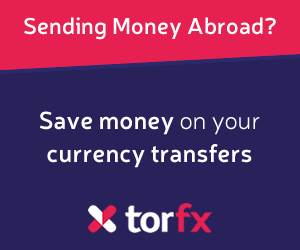 After the Mexican statistics agency asserted that the nation's annual inflation accelerated from February's 3.55 per cent to 4.25 per cent in March, the Peso jumped against the US Dollar. The Peso initially advanced by 0.5 per cent and went on to extend gains before the close of local trade.
The inflation result was 0.05 higher than estimated by economists and above the Bank of
Mexico
's target ceiling of 4 per cent, lessening the odds of the central bank issuing an additional rate cut and allowing the Peso to gain.
As one economist noted: 'Today's inflation data that came in above expectations reduced the possibility that Banco de Mexico could cut rates.'
Analyst Benito Berber said of yesterday's data: 'The shock on inflation so far has been pretty substantial. There is more probability that it remains above 4 per cent in the second half of the year.'
In March the Bank of Mexico cut its benchmark interest rate to 4 per cent, an all time low. The action was supposed to help reduce the Peso's appeal, but the currency continued to gain.
Some industry experts think that a strong Peso, which would lower import costs and ease inflation pressures, is something which needs to be accepted for the time being.
One JPMorgan analyst, for example, stated: 'In this context, while uncomfortable with the pace of appreciation, the central bank could be willing to tolerate a stronger currency.'
However, the Peso has gained 5.9 per cent against the US Dollar so far this year, and other industry experts are concerned that additional Peso gains could hurt exporters. To that end, some economists have forecast that another rate cut could occur before the end of the year if the Peso continues to strengthen, though inflation would also have to drop back to roughly 3.5 per cent.
The Peso was trading at 12.1350 Pesos per Dollar as of 12:37 pm GMT
As of Wednesday, 10th April 2013, the Pound Sterling currency rates mentioned within this news item were as follows:
GBP USD exchange rate was 1.5323, and GBP MXN exchange rate was 18.5466.