Published: 10 Apr at 4 PM Tags: Euro, Dollar, America, Eurozone, Australian Dollar, Australia, USA, France, Germany,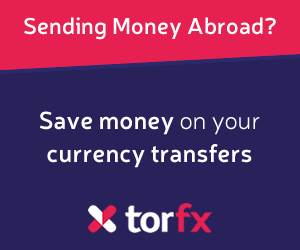 Even though markets had recently been betting that the Reserve Bank of
Australia
(RBA) could cut Australian monetary policy in the foreseeable future, the Australian Dollar to Euro (AUD/EUR) exchange rate has surged on Central Bank news this week so far. At the time of writing on Wednesday afternoon, the pair was trending near its best levels all year.
Following the mixed movement and modest gains from 0.6325 to 0.6333 seen last week, AUD/EUR movement has been more bullish this week as investors become more confident about the Australian Dollar outlook while the Euro is dragged by the latest Eurozone economic uncertainty.
After briefly tumbling near the beginning of the week, demand for AUD/EUR has firmed and strengthened since Wednesday's Asian session. At the time of writing during Wednesday's European session, AUD/EUR trended close to a high of 0.6353 – which was the best level for the pair all year, since December 2018.
Demand for the Australian Dollar to Euro exchange rate saw another surge on Wednesday afternoon as investors digested the European Central Bank's (ECB) latest policy decision.
As the Australian Dollar was more appealing throughout the day due to seemingly optimistic comments from Reserve Bank of Australia (RBA) officials during the Asian session, this only made the 'Aussie' even more appealing towards the end of the day.
Market demand for the Australian Dollar has been stronger on hopes that Australia's economic activity was resilient and that the RBA may be able to hold off on cutting Australian interest rates.
Australian Dollar demand picked up further following a Wednesday morning speech from RBA Deputy Governor Guy Debelle.
While Debelle expressed concern about the difference between Australia's strong job market performance compared to the nation's weaker than expected growth, he was hesitant to signal that the bank would take a more dovish stance on monetary policy.
Debelle's stance was more 'wait and see' on Australia's economy. Analysts noted that the chances of a near-term interest rate cut from the RBA had lightened following Debelle's speech. As RBA interest rate cut bets lightened, the Australian Dollar climbed.
This made it easier for the 'Aussie' to climb versus a weaker Euro later in the European session.
The Euro had already been unappealing this week due to concerns that slowing global growth was still having an impact on the Eurozone economy, and a cautious tone from European Central Bank (ECB) President Mario Draghi weighed further on the shared currency.
In a speech following a largely uneventful and unsurprising ECB policy decision, Mario Draghi noted that risks to the Eurozone economic outlook remained to the downside.
While Draghi was hesitant to make any new dovish signals on policy, the ECB President did acknowledge that Eurozone growth had slowed further.
He also indicated that inflation in the Eurozone could slow in the coming months. This comment weighed heavily on the Euro and made it much easier for AUD/EUR to climb as investors awaited more influential data.
Some of this week's more influential Australian and Eurozone data will be published towards the end of the week, with Australian consumer inflation expectations as well as inflation figures from
Germany
and
France
due on Thursday.
RBA Deputy Governor Guy Debelle is due to hold another speech on Thursday as well, though his comments would need to be surprising to influence the Australian Dollar's late-week movement.
If Australian data impresses investors or Eurozone data disappoints, AUD/EUR may be in for even further late-week losses as RBA interest rate cut bets lighten and investors become more anxious about the Eurozone's growth outlook.
Still, despite Debelle's cautiously neutral comments, the Reserve Bank of Australia's latest financial stability review on Friday could give investors a better impression of Australia's economic outlook.
This, as well as Eurozone industrial production data, could cause some late-week Australian Dollar to Euro exchange rate movement if it surprises investors.
As of Wednesday, 10th April 2019, the Pound Sterling currency rates mentioned within this news item were as follows:
GBP EUR exchange rate was 1.1608, GBP USD exchange rate was 1.3091, and GBP AUD exchange rate was 1.8266.