Published: 10 Feb at 10 AM Tags: Euro, Dollar, Pound Sterling, America, UK, Eurozone, Australian Dollar, New Zealand Dollar, Canadian Dollar, Australia, New Zealand, USA, Canada, France, Japan, South Africa,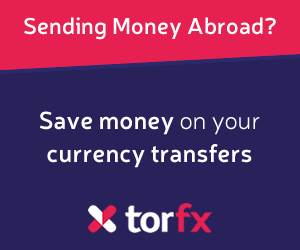 Pound Sterling
GBP/USD – Trading in the Region of 1.6324
After gaining on the US Dollar on Friday the Pound trimmed its advance ahead of the publication of the Bank of England's quarterly inflation report on Wednesday. However, Sterling was then supported by the news that the Lloyds employment confidence report jumped from -12 to -2 in January.
US Dollar
USD/GBP – Trading in the Region of 0.6093
On Friday the US Dollar fluctuated against its peers as US non-farm payrolls disappointed for a second month, raising concerns regarding whether or not the Federal Reserve will continue to trim stimulus at the pace seen thus far. A lack of influential US news could limit 'Greenback' movement today.
Euro
EUR/USD – Trading in the Region of 1.3643
Before the release of investor confidence data for the Eurozone the Euro was holding steady against the US Dollar but was slightly weaker against several of its other currency counterparts as a report showed a decline in French industrial production.
Australian Dollar
AUD/USD – Trading in the Region of 0.8920
Although an Australian construction report showed a contraction in output as 2014 began, the RBA's upbeat quarterly economic statement helped the 'Aussie' advance on almost all of its most traded currency counterparts overnight.
New Zealand
Dollar
NZD/USD – Trading in the Region of 0.8265
During Australasian trading data showed a 9.6 per cent year-on-year increase in New Zealand's house prices in January, down from an annual gain of 10.0 per cent in December. The report had little impact on the 'Kiwi' and the currency was largely unchanged against its major rivals. Tomorrow's card spending figures for New Zealand are likely to have more of an impact on the asset.
Canadian Dollar
CAD/USD – Trading in the Region of 0.9062
The Canadian Dollar rallied against its US peer on Friday as Canadian employment figures surprised to the upside and US jobs data fell short of expectations. The CAD/USD pairing trimmed gains over the weekend and could fluctuate in response to today's Canadian housing starts report.
Japanese Yen
USD/JPY – Trading in the Region of 102.1300
In spite of data revealing that Japan's current account deficit widened to record levels at the close of last year, the Yen was able to advance on several of its major peers ahead of Janet Yellen's (the new Chairman of the Federal Reserve) speech to US lawmakers on Tuesday.
South African Rand
USD/ZAR – Trading in the Region of 11.0595
As a new week of trading gets underway the Rand is in a slightly stronger position against the US Dollar having benefited from Friday's disappointing US non-farm payrolls report. With South African employment, manufacturing and retail sales figures due for publication this week Rand movement is likely.
As of Monday, 10th February 2014, the Pound Sterling currency rates mentioned within this news item were as follows:
GBP EUR exchange rate was 1.2023, GBP USD exchange rate was 1.6406, GBP AUD exchange rate was 1.8341, GBP NZD exchange rate was 1.9843, GBP CAD exchange rate was 1.8141, GBP JPY exchange rate was 167.5577, and GBP ZAR exchange rate was 18.2527.