Published: 9 Dec at 5 PM Tags: Euro, Dollar, America, Eurozone, USA, Germany, South Africa, Thailand,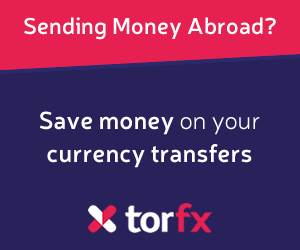 After slumping to an almost 4 ½ year low against the US Dollar last week in the wake of strong US employment figures and the increasing odds of the Federal Reserve tapering stimulus in December, the Rand was able to claw back some ground during local trading.
Although the Rand was far from buoyant it was able to push back below the 10.50 Rand per Dollar level as some investors speculated that the 'Greenback's gains may have been excessive.
According to industry expert John Cairns; 'Dollar/Rand is back in the low 10.30's this morning. Risks still remain but the threat of a run on the Rand has reduced meaningfully, not least because tapering might be priced.'
A lack of significant US news limited further USD/ZAR movement but with South African mining/manufacturing data due out tomorrow and inflation/retail sales figures scheduled for release on Wednesday the Rand could be in for a volatile week.
In September manufacturing production dropped by 4.7 per cent, month-on-month, and economists have forecast an increase of 5.7 per cent in October.
Mining production gained by 0.6 per cent in September and signs of continued growth in October will be well received.
Of course US news, including Wednesday's mortgage applications report and monthly budget statement and Thursday's advance retail sales figures are likely to have a significant impact.
The Rand is currently trading against the US Dollar in the region of 10.2920.
In other currency news, the Euro stumbled against its rivals today as investor confidence declined in the Eurozone and industrial production declined in
Germany
.
The Euro is currently trading against the US Dollar in the region of 1.3719
Meanwhile the Thai Baht rallied as Prime Minister Yingluck Shinawatra stressed that she would dissolve parliament in response to the opposition she has faced.
The Baht is currently trading against the US Dollar in the region of 32.1200.
As of Monday, 9th December 2013, the Pound Sterling currency rates mentioned within this news item were as follows:
GBP EUR exchange rate was 1.1954, GBP USD exchange rate was 1.6424, GBP ZAR exchange rate was 17.0577, and GBP THB exchange rate was 52.7695.