Published: 9 Jul at 5 PM Tags: Euro, Dollar, America, Eurozone, USA, Greece, India, Russia, Switzerland, Thailand,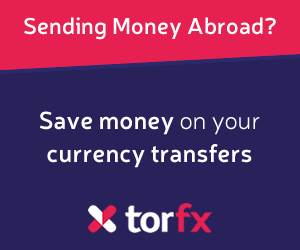 Russia's Ruble was able to advance by the most for two weeks as a major Russian export, oil, edged towards a 14-month high.
The Ruble also gained as speculation that the Bank Rossii may cut rates when it meets on Friday caused bonds to rise.
A domestic report published today showed that a gauge of Russian consumer confidence climbed from -7 to -6 in the second quarter of this year.
The Ruble gained 0.6 per cent against the US Dollar, hitting 33.0350, and also edged to 42.5020 against the Euro.
Against the Russian central bank's basket of Dollars and Euros the Rupee achieved 37.2981.
Industry expert Mikhail Vashchenko said of the currency's movement: 'It looks like everybody's preparing for the possible Bank Rossii rate cut. There are a lot of speculative positions around OFZ's, especially by local players.'
Yesterday analysts with Morgan Stanley forecast that slowing inflation would lead to the Russian central bank slashing short-term rates by 25 basis-points.
In other currency news,
India
's Rupee was able to rebound from a fresh record low as the Reserve Bank of India and the Securities and Exchange Board of India attempted to curb the asset's volatility.
The Rupee eased away from the record low of 61.2125 Rupees per US Dollar achieved yesterday to trade in the region of 60.1450.
Additionally, the Thai Baht recouped recent losses and pulled away from a ten-month low as advances in regional stocks inspired a bout of risk-appetite. Government bonds also climbed.
Although the Baht hit 31.29 against the Dollar after posting its most significant gain for almost three-weeks the currency fell to an almost 12-month low yesterday and remains volatile ahead of the Bank of
Thailand
's rate decision, taking place tomorrow.
As one Tokyo-based expert noted: 'Risk sentiment is recovering as stocks are rising. We are also seeing a correction from recent Dollar strength, but the main trend remains for the regional currencies to see downward pressure amid lingering speculation of the Fed tapering.'
The Bank of Thailand is expected to retain its current benchmark interest rate of 2.5 per cent.
In European currency news, the Swiss Franc plummeted to a five-week low of 1.24673 against a bullish Euro after Eurozone ministers approved the latest instalment of the Greek bailout package.
A slight upward correction saw
Switzerland
's currency trading in the region of 1.24544 as the local session continued.
Emerging market and commodity driven currencies are likely to experience extensive volatility tomorrow following Federal Reserve Chairman Ben Bernanke's policy announcement and the publication of minutes from the latest Federal Open Market Committee meeting.
As of Tuesday, 9th July 2013, the Pound Sterling currency rates mentioned within this news item were as follows:
GBP EUR exchange rate was 1.1625, GBP USD exchange rate was 1.4859, GBP INR exchange rate was 89.6206, GBP RUB exchange rate was 49.1547, GBP CHF exchange rate was 1.4461, and GBP THB exchange rate was 46.5431.