Published: 9 Jun at 3 PM Tags: Dollar, America, Canadian Dollar, USA, Canada,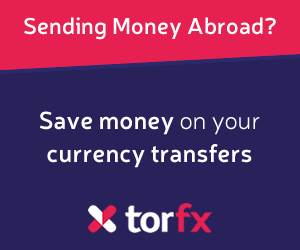 The US Dollar to Canadian Dollar (USD/CAD) exchange rate has dropped throughout the week due to positive Canadian news and strong risk sentiment. However, the US Dollar began to recover from its lows on Thursday as oil prices slipped on profit-taking.
US Dollar (USD) Recovers From Lows
The US Dollar has underperformed across the board this week following a scathing Non-Farm Payroll report last week. As a result, bets that the Federal Reserve would hike the key interest rate in its June meeting plummeted.
As a result the US Dollar felt easy pressure throughout the week, and a lack of appeal in the 'safe-haven' currency has led to a strong risk-on movement as investors looked towards more volatile risky currencies to make profits.
Wednesday's data did little to restore faith in the 'Greenback'. The latest update to US crude oil inventories worsened further than expected by -3226k. The previous figure of -1366k was expected to be followed up by a smaller drop of -3000k.
This drop in oil inventories initially saw the US Dollar dropping further. However, the US Dollar began to recover during Thursday's session after oil prices began to slip. At the time of writing, USD/CAD was up around 0.4%.
Fresh data released on Thursday boosted appeal in the US Dollar too. The latest jobless claims figures came in above expectations, with initial claims coming in at 264k despite being expected to worsen to 270k. The amount of continuing jobless claims sank from 2172k to 2095k.
However, as last week's labour data revealed that a drop in the unemployment rate was due to many job seekers giving up in the search for work, Thursday's figures may have little to do with USD's recovery.
Canadian Dollar (CAD) Rally Ends as Oil Prices Fall
Despite last week's poor Canadian growth data, the Canadian Dollar has remained relatively strong this week as prices of oil,
Canada
's most lucrative commodity, sailed upward past US$50 per barrel.
After nearing and eventually hitting this milestone, appeal for oil stocks skyrocketed, as did the Canadian Dollar – briefly.
Unfortunately, the rally was stopped short on Thursday as traders indulged in profit-taking from the commodity's high prices. Reuters reports;
'Oil prices fell on Thursday as traders took profits after three sessions of gains, though prices remained close to their highest this year thanks to a fall in US crude inventories and supply disruptions.
… A rebounding US Dollar also weighed on prices.'
Reuters also reported that a weaker US Dollar meant oil had been cheaper for holders of other currencies, helping prices to slip. Prices remained above US$50 per barrel despite the drop, but the drop hit sentiment towards the oil-correlated 'Loonie'.
The Canadian Dollar may also have struggled to maintain its strength due to this week's mixed housing data.
While Thursday's new housing price index came in at 2.1% year-on-year as expected, it was unable to boost confidence after Wednesday's poor scores. Housing starts dropped from 191.4k to 188.6k in May despite a figure of 189.0k being expected, while building permits remained in negative territory of -0.3% despite being forecast to improve from -6.3% to 1.5%.
US Dollar to Canadian Dollar (USD/CAD) Exchange Rate Forecast: Canadian Labour Report Ahead
After the disappointing May US labour report last Friday, it's now Canada's turn with highly anticipated Canadian employment data expected to release on Friday.
The key Canadian unemployment rate is expected to remain at 7.1% in May. The May net change of employment is expected to improve from -2.1k to 1.0k. The latest full time employment change figure is also due.
With the US Dollar now attempting to recover from its lows, and risk sentiment bullishness running low, the Canadian Dollar may still be able to hold down the 'Greenback' if these score above expectations.
As for US data, Friday's session will see the release of the preliminary June University of Michigan confidence report, as well as a monthly budget statement.
The University of Michigan confidence figure is expected to slow slightly from 94.7 to 94.5, a bigger drop than this could make a US Dollar recovery more difficult.
The US Dollar to Canadian Dollar (USD/CAD) exchange rate currently trends in the region of 1.2740, while the Canadian Dollar to US Dollar (CAD/USD) exchange rate trades at around 0.7845.
As of Thursday, 9th June 2016, the Pound Sterling currency rates mentioned within this news item were as follows:
GBP USD exchange rate was 1.4464, and GBP CAD exchange rate was 1.8405.