Published: 9 Apr at 12 PM Tags: Dollar, America, USA, China, Japan, Thailand,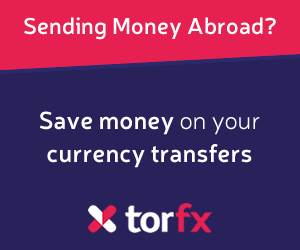 For the first time in 16 years the Thai Baht traded below 29 Baht per US Dollar, achieving 28.93.
The currency hasn't strengthened to that level since 1997 and the onset of the Asian financial crisis.
Since last Friday the Baht has surged by 1.1 per cent against the 'Greenback' – it's most significant rise for five years.
The Thai currency's advance is largely due to the Bank of Japan's most recent policy meeting, at which they pledged to introduce unprecedented fiscal stimulus in order to bring an end to persistent deflation.
After the BOJ asserted its intention to double its stimulus efforts last week the Yen crashed against several of its most traded peers, notably hitting a four-year low against the US Dollar.
However, Prasarn Trairatvorakul (Governor of the Bank of
Thailand
) has asserted that the Baht's rise has been 'too fast'. Trairatvorakul also intimated that if the Baht's movement is not in keeping with fundamentals the central bank is prepared to take action – although he did add that capital controls are not one of the options for action under consideration.
So far this year the Baht has advanced on the US Dollar by 5.4 per cent.
As one industry expert notes: 'With floods of cash in Japan where rates are so low, investors are seeking higher returns and in this region, Thailand looks good thanks to its stable economy and political situation. And the weaker Yen won't be harmful for Thailand as it doesn't compete with Japan, unlike South Korea of
China
.'
Some industry experts have also recently expressed concerns that the Yen's fall occurred too quickly. Consequently the Japanese currency experienced a slight rebound today, climbing by 0.4 per cent on the US Dollar.
As of Tuesday, 9th April 2013, the Pound Sterling currency rates mentioned within this news item were as follows:
GBP USD exchange rate was 1.532, GBP CNY exchange rate was 9.5021, GBP JPY exchange rate was 151.8733, and GBP THB exchange rate was 44.4482.