Published: 8 Oct at 4 PM Tags: Dollar, America, Canadian Dollar, USA, Canada, India,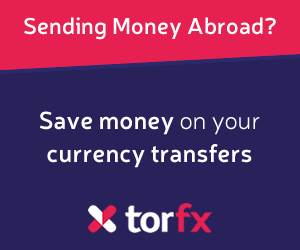 While the Rupee began the local session having recovered 11 paise against the US Dollar, the emerging market asset went on to shed gains against its North American peer.
Although President Barack Obama asserted yesterday that he did not intend to negotiate with Republicans over the debt ceiling, bets that lawmakers will come to a viable solution and prevent the largest economy in the world defaulting supported higher-risk assets.
Further Rupee advances were aided by the Reserve Bank of
India
's decision to lower the marginal standing facility rate yesterday, in a sign that the central bank is confident in the Rupee's stabilisation.
As forex expert Mirza Baig commented; 'The Rupee's trading strong so they've got a very good window of opportunity to unwind some of these quantitative tightening measures. [The RBI Governor is] saying the right things and he's being more orthodox in terms of how he's running monetary policy.'
However, the Rupee reversed gains against the US Dollar as the International Monetary Fund cut India's growth forecast for 2013 from 5.6 per cent to 3.8 per cent. The projection for 2014 was also negatively revised to 5.1 from an earlier estimate of 6.3 per cent.
In light of the US Federal shutdown and ongoing weakness in emerging market economies, the IMF cut its global growth forecast for this year and next.
As regards the US political impasse the IMF stated; 'A longer shutdown could have sizable growth implications', further adding that a failure to reach the debt ceiling could have serious and far-reaching repercussions.
While emerging market currencies have enjoyed a notable rebound since the Federal Reserve refrained from tapering bond buying in September, developing economies' sovereign yields remain 0.8 percentage point higher than before the Fed hinted at the possibility of a reduction in easing, something which prompted the IMF to assert:
'This change could pose risks for emerging-market economies, where activity is slowing and asset quality weakening. Careful policy implementation and clear communication on the part of the Federal Reserve will be essential.'
In other currency news, with the nation's trade deficit widening for a second month in August the Canadian Dollar softened against its US counterpart and British peer. Although losses were limited as a separate report showed a stronger-than-forecast increase in housing starts, the 'Loonie's was feeling the pressure during the local session.
As of Tuesday, 8th October 2013, the Pound Sterling currency rates mentioned within this news item were as follows:
GBP USD exchange rate was 1.6097, GBP CAD exchange rate was 1.6672, and GBP INR exchange rate was 99.444.