Published: 8 Oct at 12 PM Tags: Euro, Dollar, Pound Sterling, America, UK, Eurozone, Australian Dollar, New Zealand Dollar, Canadian Dollar, Australia, New Zealand, USA, Canada, China, Germany, Greece,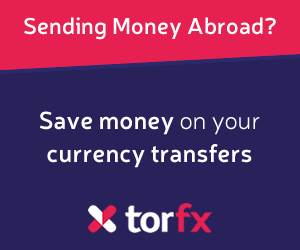 Pound Sterling
Although the NIESR Gross Domestic Product Estimate for September suggested that growth will hold steady at 0.5% on the month the Pound has begun to lose some of its recent bullish momentum today. Volatility is likely to ensue later in the day with the release of the Bank of England (BoE) Rate Decision and accompanying meeting minutes, as investors await some indication of sentiment amongst members of the Monetary Policy Committee (MPC). Should policymakers prove confident despite wider slowdown worries Sterling could stand to see a fresh surge in demand.
Euro
This morning's German Trade Balance did not offer much support for the common currency, as the nation's surplus narrowed beyond estimates to shrink from 25 billion Euros to 15.3 billion. Indicating that the Eurozone's powerhouse economy continues to slow amidst the impacts of negative global headwinds, this disappointing result has, nevertheless, failed to particularly weigh on the Euro. With the Greek government led by Prime Minister Alexis Tsipras having won a vote of confidence overnight the Hellenic nation continues to make progress towards its next tranche of bailout funds, a prospect which is likely helping to shore up the single currency today.
US Dollar
US data has continued to generally underperform this week as domestic Consumer Credit was shown to have fallen in August, defying forecasts for a modest improvement. While MBA Mortgage Applications surged over the previous week, demonstrating growth of 25.5%, this was ultimately not substantial enough to counteract the persistent dovishness of sentiment towards the 'Greenback'. Though the Federal Open Market Committee (FOMC) meeting minutes from the September session are due for publication later in the day these are unlikely to provide a particular rallying point for the US Dollar.
Australian Dollar
The bullish run of previous days has now ended for the 'Aussie' as a round of profit taking has driven the antipodean currency down from its recent highs. A relatively weak re-opening of the Chinese stock markets has helped to weigh on the currency as commodity prices lose some of their steam. However, if upcoming Australian Home Loans and Investment Lending figures demonstrate improvement the 'Aussie' could see a return to form.
New Zealand
Dollar
Likewise, the 'Kiwi' is on a general downtrend to cede back much of the ground gained throughout the week. Spurred by the positive influence of rising dairy prices profit taking has nonetheless worked to weaken the South Pacific currency today in spite of continued US Dollar softness.
Canadian Dollar
After a strong rally in oil values, with Brent crude having reached a high of $52.30, the commodity has slipped once again thanks to another unexpected build-up in US inventories revealed on Wednesday. With investors warning that the current recovery in prices could prove to be a short-lived bounce amid an extended downturn the 'Loonie' has naturally softened in response.
As of Thursday, 8th October 2015, the Pound Sterling currency rates mentioned within this news item were as follows:
GBP EUR exchange rate was 1.3598, GBP USD exchange rate was 1.535, GBP AUD exchange rate was 2.1161, GBP NZD exchange rate was 2.3056, GBP CAD exchange rate was 1.9967, and GBP CNY exchange rate was 9.7523.