Published: 8 Aug at 4 PM Tags: Dollar, America, UK, Australia, USA, China, South Africa, Switzerland, Thailand,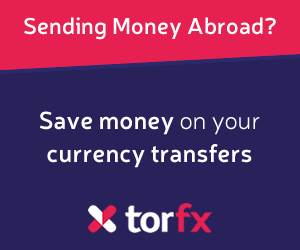 Thailand
's Baht was able to achieve an almost four-week high against the US Dollar after appetite for higher-risk assets was boosted by better-than-forecast import/export data from
China
.
China is one of Thailand's biggest trading partners and the world's second largest economy, so the news helped the Baht rebound from yesterday's month low against the 'Greenback'.
The Southeast Asian currency softened yesterday as Thailand's parliament began to debate an amnesty bill regarding political prisoners, but news that China's exports surged by 5.1 per cent last month (following a 3.1 per cent decline the previous month) while imports jumped by 11 per cent ensured that losses were swiftly recouped.
The Baht strengthened to 31.32 against the US Dollar.
Several commodity-driven and emerging market currencies benefited from the data.
As foreign exchange strategist Koji Fukaya observed: 'With lingering concern about China's slowdown, people in the market reacted quickly to the strong data today. Domestically, there's political concern in Thailand and investors may want to stay on the sidelines for a while.'
The Baht is currently trading in the region of 31.2000
Next week's domestic GDP figures and Bank of Thailand rate decision can be expected to cause Baht volatility.
USD/THB movement could also occur in response to tomorrow's US wholesale inventories data.
In other currency news,
Australia
's Dollar was able to climb to a month-high against its North American rival in response to the Chinese data and
South Africa
's Rand shed earlier gains following the release of lacklustre domestic manufacturing data.
Switzerland
's Franc also softened as the nation's unemployment rate held at a 3-year high.
As of Thursday, 8th August 2013, the Pound Sterling currency rates mentioned within this news item were as follows:
GBP USD exchange rate was 1.5536, GBP AUD exchange rate was 1.7077, GBP CNY exchange rate was 9.5099, GBP ZAR exchange rate was 15.2876, GBP CHF exchange rate was 1.4295, and GBP THB exchange rate was 48.5514.