Published: 8 May at 6 PM Tags: Euro, Dollar, America, Eurozone, USA, Russia, Thailand,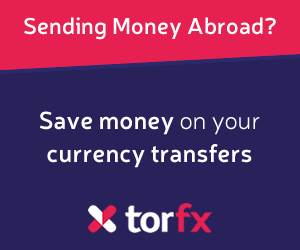 Brent Oil Decline Results In Russia's Ruble Falling
In the wake of dipping oil prices the Ruble slipped against Bank Rossii's target basket of currencies.
The Russian currency, which also fell yesterday, dropped to 31.1735 against the US Dollar and shed 0.5 per cent against the basket of Dollars and Euros as oil extended its 1 per cent decline by 0.6 per cent.
Oil's recent losses can largely be attributed to a 680,000 increase in US crude supplies.
Some of the Ruble's movement is also due to the Russian markets being closing for national holidays tomorrow.
Following the Russian currency's losses one Moscow based foreign exchange expert asserted: 'We were actually expecting a stronger correction. Some people prefer to leave for the long holidays in hard currency positions.'
Thai Baht Advances Against the US Dollar by the Most for Four Weeks
Last month
Thailand
's Baht reached a 16-month high as a result of capital inflows.
Now, reduced concern that those inflows will be curtailed has allowed the currency to strike its highest level against the US Dollar for nearly a month, as it climbed to 29.38.
Yesterday a well placed source stated that the Cabinet are discussing four different options recommended by the Bank of Thailand for tackling inflows and Baht advances, while pushing for more regular updates from the central bank.
Meanwhile, Thailand's Finance Minister Kittratt Na-Ranong asserted that the Baht is more stable. He also implied that interest-rate cuts are his preferred means of reigning in a strong currency.
In response to the minister's words one strategist with Societe Generale commented: 'The market has been waiting for any announcement on capital measures. But for now, no announcement is likely.'
As of Wednesday, 8th May 2013, the Pound Sterling currency rates mentioned within this news item were as follows:
GBP EUR exchange rate was 1.1809, GBP USD exchange rate was 1.5542, GBP RUB exchange rate was 48.2846, and GBP THB exchange rate was 45.6825.