Published: 8 May at 10 AM Tags: Euro, Dollar, Pound Sterling, America, UK, Eurozone, Australian Dollar, New Zealand Dollar, Canadian Dollar, Australia, New Zealand, USA, Canada, China, Germany, Japan, South Africa,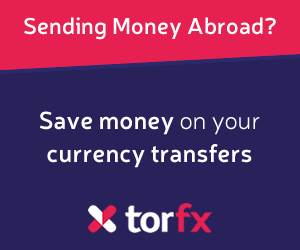 Pound Sterling
GBP/EUR – Trading Lower
With German factory order data exceeding expectations yesterday and UK retail sales figures failing to meet predictions today the Pound slipped against the Euro, despite UK house prices increasing by a better-than forecast 1.1 per cent. Although news from the Eurozone might inspire additional movement in the GBP/EUR pairing, investors are likely to be focusing on tomorrow's more significant economic events, including the Bank of England's rate decision and the UK NIESR GDP estimate for April.
US Dollar
USD/NZD – Trading Higher
The US Dollar softened against several of its higher-risk peers during local trade as the appeal of safe-haven assets was dampened by better-than-expected news from the Eurozone and
China
. However, the 'Greenback' strengthened against the 'Kiwi' after RBNZ Governor Graeme Wheeler implied that the central bank had taken steps to lower the
New Zealand
Dollar's exchange rate. In the hours ahead the main cause of 'Greenback' volatility is likely to be German industrial production data, but movement could be limited prior to tomorrow's US initial jobless claims figures.
Euro
EUR/GBP – Trading Higher
Stronger-than-forecast German factory order figures helped the Euro enjoy a rebound during local trade, and disappointing UK retail sales data saw it modestly advance on the Pound. Signs that the largest economy in the Eurozone is taking heading towards recovery could continue to benefit the common currency today if German industrial production data defies expectations for a drop of 3.8 per cent.
Australian Dollar
AUD/USD – Trading Higher
The Australian Dollar recouped some of the losses sustained following the RBA's rate cut after China's trade balance data beat economist's expectations. While Australian unemployment rate and employment change figures will be responsible for 'Aussie' movement, investors will also be watching out for more news from China (
Australia
's main trading partner). China's consumer price and producer price indexes will be published at 02:30 GMT.
New Zealand Dollar
NZD/USD – Trading Lower
The New Zealand Dollar plummeted to a five-week low against its US counterpart after RBNZ Governor Graeme Wheeler stated that the central bank had been selling off the South Pacifi currency. Significant 'Kiwi' fluctuations can be expected to occur tomorrow following the publication of employment figures from New Zealand. The nation's unemployment rate is expected to have fallen by 0.1 per cent from the fourth quarter of 2012 to the first quarter of this year. Australian employment figures, due for release just a few hours later, could also be a cause of New Zealand Dollar movement.
Canadian Dollar
CAD/USD – Trading Higher
The 'Loonie's recent run of gains against the US Dollar continued during local trade as investors turned to higher-yielding assets in response to better-than-hoped for German and Chinese data. Although today's Canadian housing starts figures are likely to be a cause of Canadian Dollar movement, German industrial production figures will also be of interest.
Japanese Yen
JPY/EUR – Trading Lower
Although the Yen posted declines against the US Dollar as investors queried whether the Asian currency had depreciated too fast, it reversed gains during the American session. The Yen weakened to 99.33 after achieving 99.13 during European trade yesterday and slipped modestly against the Euro as positive German factory order data boosted demand for the common currency.
South Africa
Rand
ZAR/USD – Trading Lower
Over the course of yesterday the Rand softened as the RBA issued a rate cut and the price of gold dipped. The commodity-driven currency continued to soften as the pressure on the South African central bank to issue a rate cut increased. With domestic data thin on the ground, additional Rand movement in the hours ahead is likely to occur in response to global economic news.
As of Wednesday, 8th May 2013, the Pound Sterling currency rates mentioned within this news item were as follows:
GBP EUR exchange rate was 1.1809, GBP USD exchange rate was 1.5542, GBP AUD exchange rate was 1.5249, GBP NZD exchange rate was 1.8383, GBP CAD exchange rate was 1.5578, GBP CNY exchange rate was 9.5442, GBP JPY exchange rate was 153.6515, and GBP ZAR exchange rate was 13.998.