Published: 7 May at 10 AM Tags: Euro, Dollar, Pound Sterling, America, UK, Eurozone, Australian Dollar, New Zealand Dollar, Canadian Dollar, Australia, New Zealand, USA, Canada, Germany, Japan, South Africa,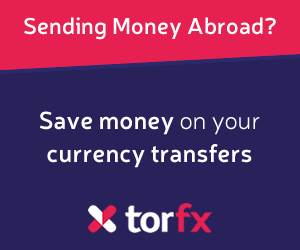 Pound Sterling
GBP/EUR – Little Changed
Although an index of UK employment confidence rose from minus 45 to minus 41 in April, the highest reading since October last year, the Pound was little changed against major rivals the US Dollar and Euro. Separate data compiled by the British Retail Consortium revealed a 0.4 per cent increase in a gauge of shop prices, following a 1.4 per cent gain the previous month. Significant Sterling volatility can be expected to occur in response to the Bank of England's policy meeting, which begins tomorrow.
US Dollar
USD/JPY – Trading Lower
The US Dollar was able to gain on Friday following the release of better-than-expected non-farm payrolls data. The 'Greenback' also climbed against a broadly softening Euro after ECB President Mario Draghi issued some Dovish remarks. However, the safe-haven Dollar has declined against the Yen this morning as concerns regarding the rapidity of the latter currency's drop gave it a boost. Of interest today are US consumer credit figures, scheduled for release at 20:00 GMT.
Euro
EUR/GBP – Trading Lower
The Euro lost ground against several of its most traded currency rivals after ECB President Mario Draghi intimated that another interest rate cut would be considered if the Eurozone's economy failed to pick up. The common currency slid against the British Pound and US Dollar ahead of the publication of German factory orders data.
Australian Dollar
AUD/USD– Trading Lower
After the Reserve Bank of
Australia
issued a 0.25 per cent rate cut, taking the benchmark rate to a record low of 2.75 per cent, the 'Aussie' fell to 1.0199 against the US Dollar. The South Pacific currency also declined against several of its other main peers as the Australian unemployment rate was shown to have reached 5.6 per cent in March. Separate data revealed a second month of declining Australian job advertisements.
New Zealand
Dollar
NZD/AUD – Trading Lower
With the Australian Dollar declining as a result of the Reserve Bank of Australia's decision to cut its benchmark rate to a record low, the 'Kiwi' also softened during local trade. Although the New Zealand Dollar lost ground against several currency peers, including its US counterpart, it gained on the 'Aussie', strengthening to 0.8337 before European markets opened. The next piece of influential domestic news will be New Zealand's unemployment figures, due for release tomorrow.
Canadian Dollar
CAD/USD – Trading Higher
Yesterday a government report showed that Canadian building permits increased by more-than-expected in March, and in response to the news the 'Loonie' strengthened against the US Dollar, Euro and fellow commodity-driven currencies the Australian and New Zealand Dollars. Tomorrow's Canadian Housing Starts data could inspire additional Canadian Dollar fluctuations.
Japanese Yen
JPY/USD – Trading Higher
As investors speculated that the Yen's recent declines had occurred too rapidly the Asian currency enjoyed a rebound, climbing to 98.98 against the US Dollar and 129.49 against the Euro. Japanese markets have now reopened after being closed for the last four-days for national holidays.
South Africa
Rand
ZAR/USD – Trading Lower
The Reserve Bank of Australia's decision to lower its benchmark rate to a record low caused the commodity-driven Rand to slip against the US Dollar during a relatively quiet trading session. The next piece of significant South African data, detailing the nation's foreign exchange reserves, is due for publication tomorrow.
As of Tuesday, 7th May 2013, the Pound Sterling currency rates mentioned within this news item were as follows:
GBP EUR exchange rate was 1.184, GBP USD exchange rate was 1.5481, GBP AUD exchange rate was 1.5205, GBP NZD exchange rate was 1.8319, GBP CAD exchange rate was 1.5556, GBP JPY exchange rate was 152.917, and GBP ZAR exchange rate was 13.9821.