Published: 7 May at 10 AM Tags: Euro, Dollar, Pound Sterling, America, UK, Eurozone, Australian Dollar, New Zealand Dollar, Canadian Dollar, Australia, New Zealand, USA, Canada, Greece,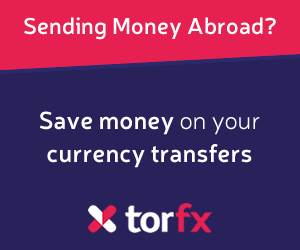 Pound Sterling (GBP) Softens on Political Uncertainty
Given that the general election has been described as the most closely contested in modern political history, investor confidence dampened considerably amid political uncertainty. This weighed on demand for the British asset as a complete policy overhaul, and the potential for a referendum on the European Union, could cause the Pound to soften significantly.
Wednesday's British economic data printed relatively positively, with services growth accelerating to an 8-month high. The Services PMI was forecast to cool from 58.9 to 58.5, but the actual result rose to 59.5. However, the data had minimal impact on the Pound with the general election dominating trader focus.
Euro (EUR) Gains after
Greece
Made IMF Repayment
Although many analysts predicted that the cash-strapped nation would default, Athens managed to repay the International Monetary Fund (IMF) €200 million on time. This saw heightened demand for the common currency with the threat of a Greek exit from the Eurozone cooling somewhat.
Services data from most of the currency bloc's influential nations printed positively, led by a massive improvement in the Spanish services sector. This solidified Euro gains.
US Dollar (USD) Declines on Pared Fed Bets
A succession of disappointing domestic data results has seen the US Dollar soften considerably. Wednesday's data didn't buck the trend having printed below expectations. Given that the Federal Reserve stated that a cash rate increase would be subject to data results, the recent string of less-than-ideal publications has caused futures traders to pare bets as to the timing of a benchmark interest rate hike.
Australian Dollar (AUD) Holds Gains despite Mixed Data
After the Reserve Bank of
Australia
(RBA) cut the lending rate to a record-low 2.0%, analysts speculated that this would be the end of their easing bias. This caused the 'Aussie' (AUD) to advance significantly versus the majority of its most traded currency peers despite Wednesday's domestic data printing relatively disappointingly.
The Oceanic currency is holding gains on Thursday despite less-than-ideal results from labour market data.
New Zealand
Dollar (NZD) Cools on Rate Cut Speculation
Many analysts predict that the Reserve Bank of New Zealand (RBNZ) will cut the benchmark interest rate during the next policy meeting amid deflationary pressures. This caused the 'Kiwi' (NZD) to soften versus many of its major peers. A string of disappointing data results during Wednesday's Australasian session also weighed on demand for the South Pacific asset.
Canadian Dollar (CAD) Climbs on Oil Prices
Despite having registered disappointing International Merchandise Trade in March, the 'Loonie' (CAD) advanced versus the majority of its most traded currency competitors. The appreciation can be linked to rising crude prices as tensions in the Middle East mounts and US crude stockpiles decline.
As of Thursday, 7th May 2015, the Pound Sterling currency rates mentioned within this news item were as follows:
GBP EUR exchange rate was 1.3691, GBP USD exchange rate was 1.5391, GBP AUD exchange rate was 1.9461, GBP NZD exchange rate was 2.0675, and GBP CAD exchange rate was 1.8638.