Published: 5 Jul at 4 PM Tags: Dollar, America, USA, India,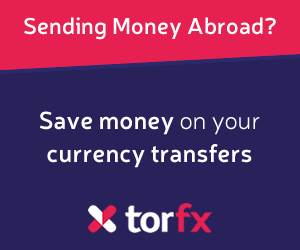 For the ninth week in a row the Indian Rupee declined against the US Dollar as expectations surrounding the Federal Reserve tapering stimulus saw more foreign funds pulled from
India
's debt and caused the 'Greenback' to broadly strengthen.
Foreign investor's holdings of Rupee bonds were cut by 562 million Dollars in the first half of this week.
The Indian currency has now posted its longest run of 5-day declines for a year and Goldman Sachs Group Inc has lowered its forecasts for the currency, stating that attracting the capital required to counteract its record current account deficit may prove tricky for India.
In the last five days the Rupee has fallen by 1.4 per cent against the US Dollar, making it the worst performing Asian currency. Although the Rupee hasn't moved beyond the record low of 60.765 recorded on June 26th it continues to trade above 60 Rupee per Dollar.
According to Goldman the Rupee will stay around the psychological 60 level for the next 12 months before depreciating to 62 by the end of 2014. Earlier this year, it was forecast that the currency would trade in the region of 56 Rupee per Dollar for the next twelve months.
In a report published yesterday economist Tushar Poddar stated: 'The worsening funding environment for emerging markets could continue to put currencies which have high current-account deficits, such as the Rupee, under pressure. Capital outflows from debt have had a large impact on the Rupee.'
Speculation surrounding the odds of the Federal Reserve tapering stimulus before the end of the year has mounted with every piece of positive US data released in recent weeks. The US Dollar was bolstered today by the news that the US economy added more jobs than expected in June. Although economists increased that the North American nation would add 165,000 jobs it actually added 195,000. The unemployment rate held at the near four-year low of 7.6 per cent, despite expectations for a dip to 7.5 per cent.
Before the US employment data was released the Rupee trimmed its decline in response to indications that the Reserve Bank of India sold Dollar's in an attempt to limit the currency's volatility.
Influential US data, including the release of minutes from the Federal Reserve's latest policy meeting and initial jobless claims figures, could keep pressure on the Rupee next week.
The Rupee is currently trading against the US Dollar in the region of 60.3470
As of Friday, 5th July 2013, the Pound Sterling currency rates mentioned within this news item were as follows:
GBP USD exchange rate was 1.489, and GBP INR exchange rate was 90.1029.