Published: 4 Apr at 6 PM Tags: Euro, Dollar, America, Eurozone, USA, Thailand,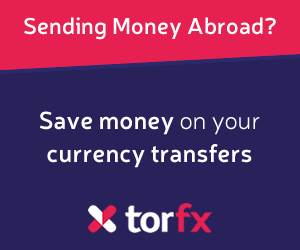 With speculation mounting that the Bank of
Thailand
intends to halt the Baht's appreciation through intervention, the Thai currency slid against the US Dollar.
This year the Baht has been the best-performing Asian currency, rising against the US Dollar by 4.1 per cent since the end of 2012.
But on the 20th of March Prasarn Trairatvorakul, Governor of the Bank of Thailand, stated that the currency's advance was too rapid. His comments were reiterated by the nation's Finance Minister Kittiratt Na-Ranong the following day, and the Baht's five-week rally was halted.
Then, last week the Baht fell to a two week low on news that consumer prices rose by the least for eight months, gaining by 2.69 per cent in March.
Yesterday the Baht weakened to 29.48 Baht per US Dollar, a fresh two week low, after another piece of disappointing data led to Kittiratt Na-Ranong speaking out once more.
According to a recently released report, in February exports in Thailand declined by 5.8 per cent. Yesterday the nation's Finance Minster stated that the Baht's strength was a big contributing factor to this drop, and his comment caused the currency to dip. He went on to state that policy makers are monitoring the exchange rate and capital flows.
As researcher Hideki Hayashi commented: 'Concern about intervention seems to be growing as the Baht has come quite far while exports are an important part of the Thai economy. Europe's debt concern is not completely wiped out, and that's providing some excuse for a correction in the Baht.'
The ongoing crisis in the Eurozone has also had a negative impact on trade in Thailand.
Any further indications that the Bank of Thailand is preparing to take steps to weaken the currency could cause additional Baht declines.
As of Thursday, 4th April 2013, the Pound Sterling currency rates mentioned within this news item were as follows:
GBP EUR exchange rate was 1.1782, GBP USD exchange rate was 1.5231, and GBP THB exchange rate was 44.6874.