Published: 4 Apr at 12 PM Tags: Dollar, America, USA, India, Japan, Mexico,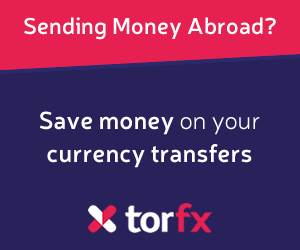 Indian Rupee Close to Four-Week Low against Bullish US Dollar
At the close of local trade the Indian Rupee was trading at its lowest level against the US Dollar for almost a month.
After the Bank of Japan's policy announcement caused the American currency to broadly strengthen, the Rupee weakened to 54.82 Rupees per Dollar, down from Wednesday's close of 54.43 Rupees per Dollar. This was the lowest level recorded since the first week of March.
The US Dollar broadly strengthened, notably leaping against the Japanese Yen, after the BOJ opted to implement more aggressive fiscal stimulus in an effort to bring deflation to an end. The decision to double easing also saw the Yen plummet to a 17-month low against the US Dollar.
One industry expert asserted that the Indian currency is likely to get some support at the 54.85 area. However, they went on to add that if that support is breached the Rupee could drop further to trade in the range of 55.0 – 55.15.
Mexican Peso Falters as US Employment Data Causes Concern
Yesterday a report compiled by the ADP Institute revealed that US companies hired less workers than forecast last month. Although economists expected 200,000 positions to be added there was a gain of just 158,000 jobs – the worst result for four months.
The disappointing result dimmed the economic outlook of the world's largest economy and caused the US Dollar to dip against several of its peers.
As a consequence of the data the currency of
Mexico
, a nation which relies heavily on the US for trade, also fell. After gaining by 0.7 per cent the Peso weakened slightly during local trade, reaching 12.2841 per US Dollar. The Peso went on to experience additional movement in the aftermath of the Bank of Japan's policy meeting.
The Latin American currency has strengthened in recent weeks largely as a result of the stabilising economic outlook of the US, and if tomorrow's US Non-farm payrolls figures also disappoint the Peso could slide further.
As strategist Benito Berber remarked: 'A bad ADP number sort of signals or indicates that the non-farm payrolls aren't going to be as good, [which puts] pressure on the Mexican Peso.'
However, even with a potential loss ahead the Peso is still in line to post an advance of 4.6 per cent against the US Dollar this year.
As of Thursday, 4th April 2013, the Pound Sterling currency rates mentioned within this news item were as follows:
GBP USD exchange rate was 1.5231, GBP INR exchange rate was 83.457, GBP JPY exchange rate was 146.7276, and GBP MXN exchange rate was 18.7545.