Published: 3 Dec at 5 PM Tags: Euro, Dollar, Pound Sterling, America, UK, Eurozone, Australian Dollar, New Zealand Dollar, Canadian Dollar, Australia, New Zealand, USA, Canada, China, Germany, Ireland,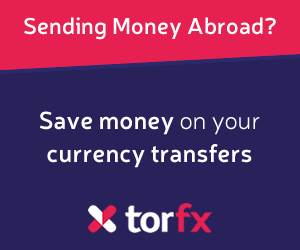 Pound (GBP)
The Pound (GBP) rose today on a mixture of positive news about easing Covid-19 infections, according to the NHS Track-and-Trace app and encouraging news about a UK-EU post-Brexit trade deal being on the horizon.
Ireland
's Foreign Minister, Simon Coveney, said that a UK-EU trade deal could emerge in a matter of just days.
As a result, UK markets are becoming more optimistic about Britain's economic recovery going forward.
Euro (EUR)
The Euro (EUR) has benefited from hopes that the Eurozone's economy could be on the road to recovery owing to a Covid-19 vaccine rollout.
Meanwhile, Eurozone economic data, such as
Germany
and the Eurozone's Retail Sales for October, have pointed to an unexpected rebound in the retail sector.
As a result, the outlook for the Eurozone's economy appears to be improving.
US Dollar (USD)
The US Dollar (USD) has suffered from improving risk sentiment today as hopes continue to grow over a global Covid-19 vaccine rollout.
As a result, demand for the safe-haven currency has slipped as the outlook for the global economy continues to improve.
Meanwhile, in US economic data, today saw the release of the US Initial Jobless Claims for the week ending 27th November, which fell below forecasts to 712 thousand.
Added to this, the outlook for the US economy looks increasingly strong, with Michael Gapen, the chief US economist at Barclays, saying:
'I think the economy is on a solid footing, but we may just hit a couple of bumps between now and the end of the first quarter. Stimulus would be helpful, of course.'
Canadian Dollar (CAD)
The Canadian Dollar (CAD) continued to head higher today as the commodity linked 'Loonie' has benefited from rising oil prices.
Furthermore, with oil prices likely to head higher following the announcement of a Covid-19 rollout across much of Europe and the UK – as well as the
United States
– the outlook for the Canadian economy looks increasingly positive.
Australian Dollar (AUD)
The Australian Dollar (AUD) benefited from news that iron exports – mainly to
China
– had increased by 14% in November, buoying the outlook for
Australia
's economy.
Nonetheless, Australia-China trade tensions continue to escalate.
Ben Udy, an economist at Capital Economics for Australia and
New Zealand
, explains:
'The risks to overall trade continue to mount. Given the headwinds to exports we still think [Australian] import growth will outpace export growth in the coming months.'
New Zealand Dollar (NZD)
The New Zealand Dollar (NZD) benefited from positive risk sentiment today, with the 'Kiwi' gaining on hopes that a Covid-19 vaccine rollout could speed up the global economy's recovery.
As of Thursday, 3rd December 2020, the Pound Sterling currency rates mentioned within this news item were as follows:
GBP EUR exchange rate was 1.1075, GBP USD exchange rate was 1.3452, GBP AUD exchange rate was 1.8085, GBP NZD exchange rate was 1.9021, GBP CAD exchange rate was 1.7307, and GBP CNY exchange rate was 8.8016.