Published: 3 Aug at 11 AM Tags: Euro, Dollar, Pound Sterling, America, UK, Eurozone, Australian Dollar, New Zealand Dollar, Canadian Dollar, Australia, New Zealand, USA, Canada, China, Germany, Greece,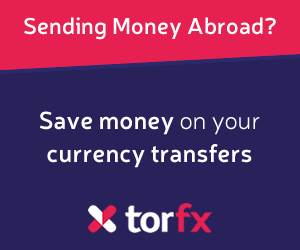 Pound Sterling (GBP)
The British Pound edged higher versus most of its currency rivals on Monday morning after manufacturing output eclipsed economists' projections. The British Manufacturing PMI came in at 51.9 in July; eclipsing the median market forecast rise from 51.4 to 61.6. However, demand for the Pound was little affected by the data results as the headline figure masks continued difficulties regarding business investment. Many experts predict continued manufacturing weakness for some time to come.
Euro (EUR)
Domestic data showed that manufacturing in
Germany
and the Eurozone as a whole rose beyond expectations. However, Greek manufacturing slumped to the lowest level since records began which highlights the domestic struggles of the Hellenic nation. General uncertainties regarding
Greece
, as the subject of debt restructure causes friction between Eurozone officials and creditors, is seeing tentative demand for the common currency.
US Dollar (USD)
As traders prepare for significant US data due for publication later on Monday afternoon, the US asset is holding gains versus many of its currency peers. Core Personal Consumption Expenditure and ISM Manufacturing reports will both impact upon US Dollar movement. With traders looking towards data publications as a means of determining the timing of a Federal Reserve rate hike, positive results from the aforementioned reports will stoke hawkish bets.
Canadian Dollar (CAD)
With oil prices continuing to weaken, and showing little sign of a rapid recovery, the Canadian Dollar dived versus its currency rivals. With an absence of domestic data to provoke changes on Monday, the 'Loonie' (CAD) is likely to continue trending lower. If US data prints positively the 'Loonie' could be forced even lower amid fears of widening divergence between the neighbouring nations.
Australian Dollar (AUD)
Despite Australian data showing manufacturing and new home sales bettered the respective market projections, the 'Aussie' (AUD) declined versus most of its currency rivals. The depreciation was the result of data out of
China
, which showed manufacturing output slumped significantly. The potential for a sustained economic slowdown in China could weigh heavily on Australian exports.
New Zealand
Dollar (NZD)
Much like its Oceanic counterpart, the 'Kiwi' (NZD) declined in response to disappointing manufacturing data out of China. Bearish commodities have also weighed on demand for the New Zealand Dollar, with a particular reference to the slide in dairy prices. The 'Kiwi' has remained weak following comments from Reserve bank of New Zealand (RBNZ) officials who predict further policy easing to come.
As of Monday, 3rd August 2015, the Pound Sterling currency rates mentioned within this news item were as follows:
GBP EUR exchange rate was 1.4231, GBP USD exchange rate was 1.5588, GBP AUD exchange rate was 2.1429, GBP NZD exchange rate was 2.3737, GBP CAD exchange rate was 2.0502, and GBP CNY exchange rate was 9.6794.