Published: 3 Jul at 2 PM Tags: Euro, Dollar, America, Eurozone, USA, Japan, Mexico, Portugal,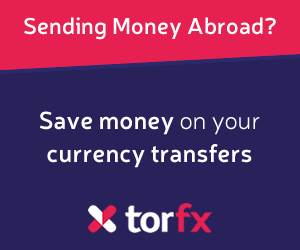 Yesterday ongoing speculation regarding the Federal Reserve's intentions towards tapering quantitative easing saw Mexican Peso volatility hit an 11-month high.
Recent positive US data, including yesterday's better-than-expected gain in factory orders, has upped the odds of the Federal Reserve starting to rein in stimulus before the end of the year.
Although a decrease in the level of Fed bond buying would knock emerging-market assets like the Peso,
Mexico
relies heavily on the US for trade and an improving export outlook is also helping to support the Peso.
According to one Mexico City-based economist: 'This optimism, the underlying variables for Mexico haven't changed. What's fundamentally changed are the conditions of global liquidity.'
Today the Peso weakened to 13.1459 against its US counterpart, although a correction later saw the currency trading in the region of 13.1064.
The Peso declined as concerning developments in the Eurozone pushed investors towards safe-haven assets like the US Dollar and Japanese Yen.
Yesterday
Portugal
's Finance Minister Vitor Gaspar resigned his post. Gaspar was largely responsible for implementing the nation's austerity-driven bailout plan and had come under intense criticism from the Portuguese people.
Gaspar's shock resignation was followed by another, as Portuguese Foreign Minister Paulo Portas stepped down in protest against the nation's fiscal policy.
Risk aversion was strengthened after reports showed that services industries in the Eurozone contracted at a more rapid pace than forecast in the June.
The negative developments saw the Euro fall to 1.2959 against the US Dollar and knocked other higher-risk assets.
As one industry expert asserted: 'There was general risk aversion out of concerns over Europe on rising tensions in Portugal [...] These developments put Europe's debt woes back to the limelight.'
Earlier this week MoneyBeat reported on the Peso's reversal of fortunes in June. Although additional pieces of positive US news are likely to ensure that the currency continues to decline in the short term, as a Societe Generale official observes: 'The Mexican economy is uniquely poised to benefit from the US recover, the underlying driver of the Fed's less dovish stance.'
As of Wednesday, 3rd July 2013, the Pound Sterling currency rates mentioned within this news item were as follows:
GBP EUR exchange rate was 1.1738, GBP USD exchange rate was 1.5272, GBP JPY exchange rate was 152.6769, and GBP MXN exchange rate was 19.7546.