Published: 3 Jun at 11 AM Tags: Euro, Dollar, America, Eurozone, USA, Sweden,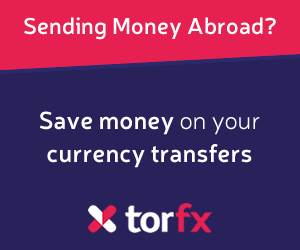 As the International Monetary Fund asserted that the strength of the Krona posed no real danger to
Sweden
's economic recovery, and data was published showing that Swedish PMI climbed in May, the Krona strengthened against its peers.
In recent months concerns have been raised regarding the adverse impact the Krona's gains have had on Swedish competitiveness, but the IMF has now stated that the nation is not under threat.
Helge Berger, the IMF's mission chief for Sweden, commented during a phone interview: 'Given that we're close to, or just below, the Krona's fundamental value the level shouldn't be particularly problematic for the Swedish economy. It's appreciating because before it had weakened, so in that sense it's returning to an equilibrium position.'
As the IMF has previously recommended that Sweden attempts other means of restricting house price gains and debt accumulation, Berger went on to state: 'House prices might increase less than inflation going forward so that they gradually adjust to fundamentals. There's some room for downward corrections or at least room for adjustment in relative terms, that is, relative to all other prices in the next couple of years.'
Finally Berger noted that 'monetary policy is helpfully supportive at the moment, with the Riksbank balancing the need to lift inflation and growth, as well as financial stability considerations.'
The Krona was supported by this news and went on to advance on all but two of its most traded peers on the release of Swedish PMI.
The index climbed from 49.6 in April to 51.9 in May, over the 50 mark which separates growth from contraction and significantly better than the rise to 50.2 expected by economists.
The result allowed the Krona to advance to 8.5848 against the Euro and 6.5902 against the US Dollar.
In other European news, the Euro broadly strengthened as manufacturing in the Eurozone contracted by less-than-anticipated.
As of Monday, 3rd June 2013, the Pound Sterling currency rates mentioned within this news item were as follows:
GBP EUR exchange rate was 1.172, and GBP USD exchange rate was 1.532.