Published: 3 May at 4 PM Tags: Euro, Dollar, Pound Sterling, America, UK, Eurozone, Australian Dollar, New Zealand Dollar, Canadian Dollar, Australia, New Zealand, USA, Canada, Ireland,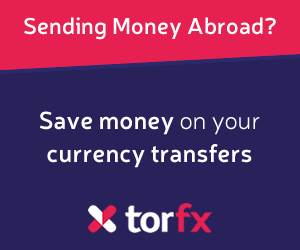 Pound Sterling (GBP)
The Pound has fallen in value today, making minor losses against the Euro and US Dollar and dropping more heavily against the Australian Dollar and
New Zealand
Dollar.
This poor performance follows the release of April's services sector PMI, which grew but not by as much as expected.
Pound traders were disappointed that the sector expansion missed forecasts, which quickly led to GBP exchange rate losses.
Next week's main Pound-influencing event will be the Bank of England (BoE) interest rate decision on 10th May.
It is unclear whether policymakers will raise rates or leave them at 0.5%; the recent spate of poor UK economic data makes the latter outcome more likely.
If BoE policymakers do raise interest rates then the Pound could rally above its best exchange rates for May so far.
Euro (EUR)
Going against the handicap of poor Eurozone data, the Euro has still managed to rise against the Pound and US Dollar today.
This appreciation comes despite initial Eurozone inflation figures for April showing annual slowdowns.
Today has also brought positive growth forecasts from the European Commission.
The EU organisation has optimistically predicted that Eurozone countries like
Ireland
,
Spain
and the Netherlands will all see substantial growth this year.
The Euro could rise further before the weekend, if Eurozone retail sales figures out on 4th May show growth during March.
US Dollar (USD)
For the most part, the US Dollar has traded in a narrow range against its peers today, dipping against the Euro and ticking higher against the Pound.
This lacklustre movement follows the news that the ISM non-manufacturing PMI for April has fallen, indicating slowing activity during the month.
On the plus side, Markit's figures for the composite and services sector PMIs both rose, presenting a mixed picture of US economic activity.
Today's tepid USD movement could be eclipsed by 4th May's jobs market data, which has the potential to trigger a US Dollar advance.
More jobs are expected to be added to the US economy, along with a drop in the unemployment rate – both outcomes could improve US Dollar exchange rates.
Australian Dollar (AUD)
On a day of data missing or exceeding forecasts, the Australian Dollar has benefitted from the latter with the latest AU trade balance reading.
An expansion of the existing surplus in March instead of a forecast-matching reduction has led to the Australian Dollar advancing against the Pound, Euro and US Dollar.
The AUD's newfound strength may fade on 4th May, when the Reserve Bank of
Australia
(RBA) will release a monetary policy statement.
This could reveal a cautious outlook from RBA policymakers, potentially leading to AUD exchange rate losses.
New Zealand Dollar (NZD)
As with the Australian Dollar, the New Zealand Dollar has made gains across the board today, even rising against the weaker AUD.
The only positive NZ data to speak of has been ANZ Bank's commodity price reading, which has shown NZD-supporting growth in the cost of nationally-important resources.
The next high-impact NZ economic data is some way off, consisting of the Reserve Bank of New Zealand (RBNZ) interest rate decision on 9th May.
The RBNZ isn't likely to adjust interest rates, but could still trigger NZD gains if policymakers hint at future monetary policy tightening.
Canadian Dollar (CAD)
The Canadian Dollar has risen against the Pound today, but has otherwise dropped against the Euro and US Dollar.
This deterioration has been caused by a worse-than-expected trade balance reading for March, which has shown a deficit expansion instead of the anticipated reduction.
The CAD may recover on 4th May if the Ivey PMI figure shows growth in April. This acts as a general healthcheck of Canadian sales activity and could boost the Canadian Dollar if it shows growth.
As of Thursday, 3rd May 2018, the Pound Sterling currency rates mentioned within this news item were as follows:
GBP EUR exchange rate was 1.1322, GBP USD exchange rate was 1.3572, GBP AUD exchange rate was 1.8022, GBP NZD exchange rate was 1.9276, and GBP CAD exchange rate was 1.7446.