Published: 3 Apr at 2 PM Tags: Euro, Dollar, America, Eurozone, Australia, USA, China,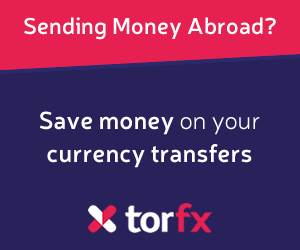 Yesterday the Yuan strengthened to 6.1986 Yuan per US Dollar, the strongest level achieved since the Chinese government unified official and market exchange rates almost twenty years ago, at the close of 1993.
The Yuan's gain of 0.15 per cent was also the most significant advance posted by the currency since mid-December last year.
However, the People's Bank of
China
has since weakened the Yuan's reference rate, dropping the daily fixing to 6.2609 Yuan per US Dollar. The Asian currency may trade in a 1 per cent range either side of the reference rate.
The action was taken due to the 'complicated' nature of the global economic outlook. Although regions like
Australia
and the US appear to be making notable progress they continue to suffer from setbacks, while others (like the 17 nation Eurozone) are sliding from crisis to crisis.
But the outlook for China – the world's second largest economy – has improved in recent days with several positive data releases hinting at increasing momentum.
Earlier this week manufacturing PMI was shown to have increased from 50.1 in February to 50.9. Now the latest data has shown that the nation's non-manufacturing and services PMI also gained in March.
Non-manufacturing PMI edged up from 54.5 to 55.6, moving further away from the 50 mark which separates growth from contraction.
Meanwhile, services PMI published by HSBC showed the sector expanding at the most rapid pace for six months. Business confidence hit a ten-month high.
According to economist Dariusz Kowalczyk: 'China is on track to beat the government's growth target for 2013. Services account for a larger share of GDP than manufacturing so improvement of sentiment here bodes well for the entire economy.'
However, some industry experts are adopting a more cautious approach.
Bank of Singapore strategist Sim Moh Siong asserted: 'China is signalling the economy is still in the early stage of a rebound. The PBOC is under no pressure to go for faster Yuan appreciation, especially with concerns surrounding the Europe and US economies.'
After weakening the Yuan's reference rate the People's Bank of China issued a statement on their website which said that they intend to keep the currency 'basically' stable. The central bank went on to express its commitment to keeping monetary policy prudent while guiding steady credit and money growth.
As of Wednesday, 3rd April 2013, the Pound Sterling currency rates mentioned within this news item were as follows:
GBP EUR exchange rate was 1.1782, GBP USD exchange rate was 1.5134, GBP AUD exchange rate was 1.4477, and GBP CNY exchange rate was 9.3844.