Published: 2 Oct at 4 PM Tags: Euro, Dollar, America, Eurozone, USA, Germany, Italy,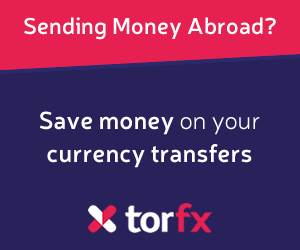 The common currency began the local session a little softer against its British and US peers as investors speculated on the outcome of the European Central Bank's rate decision and higher risk assets lost their appeal in the face of US political concerns.
However, the Euro recouped losses and climbed against its rivals after the ECB left rates at record lows and Italian Prime Minister Enrico Letta won his confidence vote.
Letta's victory was assured after controversial figure Silvio Berlusconi changed tack, backtracking on his vow to unseat the current government.
Only 70 senators voted against Letta today in Rome, while 235 supported the Premier.
Although sources have intimated that Berlusconi's change of heart was largely inspired by defection within his party, he asserted that he had taken the decision to step back for the good of the nation, as '
Italy
needs a government that can undertake institutional and structural reforms'.
While the political situation in the US continues to inspire concern, this European resolution brought a welcome moment of calm to what has otherwise been a pretty stormy week.
Meanwhile, in the post-rate decision press conference ECB president Mario Draghi stated that he is willing to take whatever action is needed to contain money-market rates while European banks recover.
He stated; 'We'll remain particularly attentive to developments which may have implications to monetary policy and consider all available instruments. We have a vast array of instruments to this extent and we exclude no option in order to address the needs as is most appropriate.'
However, with Draghi refraining from implementing additional measures at the present time, the Euro enjoyed its largest surge against the US Dollar for two weeks, hitting a high of 1.3583.
The Euro's upward movement prompted this reaction from currency strategist Jane Foley; 'The fact that he isn't taking action today is propelling Euro-Dollar higher. If Draghi was to play a key policy card today it could be lost against the tide of Dollar weakness.'
With German/Eurozone services PMI and Eurozone retail data scheduled for release additional Euro movement can be expected tomorrow.
Investors will also be keeping a keen eye on any developments in the partial US federal shutdown situation.
As of Wednesday, 2nd October 2013, the Pound Sterling currency rates mentioned within this news item were as follows:
GBP EUR exchange rate was 1.1947, and GBP USD exchange rate was 1.6225.