Published: 2 Jul at 11 AM Tags: Euro, Dollar, Pound Sterling, America, UK, Eurozone, Australian Dollar, New Zealand Dollar, Canadian Dollar, Australia, New Zealand, USA, Canada, China, Germany, South Africa,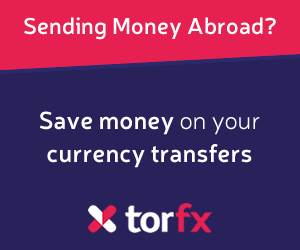 Pound (GBP)
The Pound has only grown stronger in recent weeks, unable to be held back by other major currencies. With the latest unexpected rise in UK Manufacturing PMI the Pound has reached its most prominent value against the US Dollar since 2008, with highs on Wednesday of 1.7159, causing the subject of interest rate rises to become a hot topic again. Markit representative Rob Dobson suggested: 'UK manufacturing continued to flourish in June, rounding off one of the best quarters for the sector over the past two decades. With levels of production surging higher, and order books swollen by a further upswing in demand from both domestic and overseas clients, job creation accelerated to its highest for over three years.'
Euro (EUR)
The Euro has suffered another week of poor data for the Eurozone, with German unemployment rising, poor manufacturing PMI for the Eurozone, the four-year low inflation rate stagnating in June and a decrease in bank lending in May, the Eurozone seems to be facing some serious headwinds. Economist James Ashley stated: 'Barring any dramatic divergence from the ECB's baseline outlook, we think the governing council is on the sidelines for the next few months until such time as it is possible to form some kind of tentative judgements on the effects of the most recent package of measures.'
US Dollar (USD)
Tuesday afternoon saw US Manufacturing PMI data fall from 57.5 to a disappointing 57.3. The US also fell flat with ISM Manufacturing data, which defied forecasts for a reading of 55.9 and instead fell from 55.4 to 55.3. The US Dollar has weakened significantly recently in accordance with a run of poor US figures. Wednesday could bring some hope for the 'Buck' as Employment Change and Factory Orders reports are released, along with a speech by Fed Chairwoman Janet Yellen. However, Thursday will prove a heavy day for the US by way of data, as all figures from Friday 4th July will be pushed forward to enable the annual celebrations. The 'Greenback' however, looks set to stay weak and is currently trading in the region of 0.5832 against the Pound. Barclays representative Yuki Sakasai commented: 'The US data has been weakening somewhat, and that is accelerating Dollar selling. We need some hawkish signals from the Fed to change that trend.'
Canadian Dollar (CAD)
Monday brought poor Canadian GDP data, with growth falling short of forecasts and inspiring a drop in the 'Loonie'. The Canadian Dollar is currently trading at 0.9406 against the 'Buck'. However Wednesday will see the release of Canadian Manufacturing PMI which could help the currency recover lost ground if favourable. Thursday will see the release of International Merchandise Trade data amid a mass of US figures; if the US figures fall flat as they have recently, the 'Loonie' could gain against it.
Australian Dollar (AUD)
Wednesday has seen the 'Aussie' reach highs of 0.95 against the 'Greenback' overnight, with the AUD/USD pairing brushing an eight month high as investors support the RBA's recent decision to keep interest rates low. With weak US data prominent in the currency market, the 'Aussie' could gain strength following Fed Chairwoman Janet Yellen's speech, due to be made later today. Thursday's data heavy day could also inspire Australian Dollar movement. With talks of parity with the US Dollar on the horizon for the 'Aussie' it seems that the Australian currency may keep rising. Westpac Bank currency expert Sean Callow stated: 'We've had parity in our prospects for some time, but we don't expect it in 2014. The reason for that is that global economies in general, including
China
, should have a better 2015 and that means next year should be very good for the 'Aussie'.'
New Zealand
Dollar (NZD)
The 'Kiwi' has seen a drop next to its strong Australian counterpart, falling to lows of 0.9206 on Wednesday. The 'Kiwi' has fallen subject to weakness on the back of falling dairy prices, with commodities reaching their lowest point in 18 months. An expert in the field, Martin Rudings, suggested: 'When the commodity prices slip there's an idea, or a reasoning, that the economy is not going to do as well so we're not going to earn as much and the currency doesn't deserve to be where it is.'
South African Rand (ZAR)
The Rand has struggled in 2014 with the longest platinum mining strike in
South Africa
's history weighing on growth. However, now the NUMSA strike has begun the Rand has weakened even further. Against the flimsy US Dollar the Rand lost a third of a percent on Tuesday, highlighting how poorly the South African currency is performing. Economists for NKC have suggested: 'This industrial action will not be resolved quickly given NUMSA's political motivations for striking- it is not just about wages.' With an unpredictable South African economy in the balance, the Rand is set to suffer amid the uncertainty.
As of Wednesday, 2nd July 2014, the Pound Sterling currency rates mentioned within this news item were as follows:
GBP EUR exchange rate was 1.2566, GBP USD exchange rate was 1.7161, GBP AUD exchange rate was 1.818, GBP NZD exchange rate was 1.957, GBP CAD exchange rate was 1.8305, GBP CNY exchange rate was 10.658, and GBP ZAR exchange rate was 18.4603.