Published: 2 May at 3 PM Tags: Euro, Dollar, America, UK, Eurozone, USA, France, Germany, Sweden,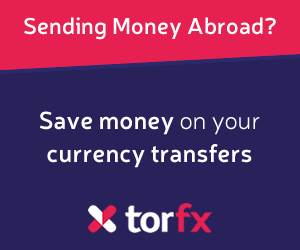 After Swedbank AB released its manufacturing index the Krona dropped against the US Dollar.
Although economists had anticipated that the index would decline, their median forecast was for a drop from 52.1 to 51.2. The PMI actually fell to 49.60, taking the Swedish manufacturing sector from growth to contraction.
The contraction was largely attributed to the Krona's recent strength and the Eurozone's economic concerns putting pressure on the nation's output. Rising unemployment levels have also been taking a toll as major companies cut jobs in the face of dwindling demand.
The Swedish unemployment rate has risen to 8.8 per cent this year.
After the report was published the Krona fell against several of its main peers, including the Euro.
In response to the data one economist asserted that when it comes to the urgency of the Riksbank issuing a further rate cut 'this is another nail in the coffin'.
This result has increased the odds of the central bank instating a rate cut when it meets in July.
As Par Magnusson, of the Stockholm branch of the Royal Bank of Scotland, states: 'The Krona is strong and demand from abroad is weak so
Sweden
can't grow in a vacuum.' He forecasts that the Swedish economy will grow by just 0.1 per cent this year, compared with growth of 0.8 per cent last year.
The Krona weakened further against the Euro after the European Central Bank cut its key benchmark rate to 0.5 per cent, intimating that it would continue to monitor the situation and continue to adjust policy accordingly.
The central bank has been under pressure to take action given the recent run of less-than-impressive economic data coming out of Eurozone nations including
Germany
,
France
and
Spain
.
Prior to the ECB decision the Krona was trading in the region of 8.5553 against the Euro. The currency went on to weaken to 8.6125, although a slight upward correction saw it trading in the region of 8.5246 as the European session progressed.
As of Thursday, 2nd May 2013, the Pound Sterling currency rates mentioned within this news item were as follows:
GBP EUR exchange rate was 1.1892, GBP USD exchange rate was 1.5533,