Published: 1 Jul at 11 AM Tags: Euro, Dollar, Pound Sterling, America, UK, Eurozone, Australian Dollar, New Zealand Dollar, Canadian Dollar, Australia, New Zealand, USA, Canada, France, Germany, Italy, Japan, South Africa,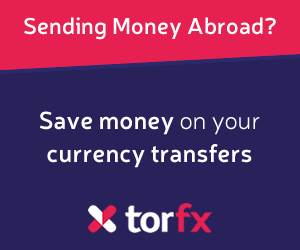 Pound Sterling (GBP)
The Pound has risen again against the weakened US Dollar to 1.7102, over the 1.71 threshold, its highest level for nearly six years. Tuesday will see the publication of Markit PMI manufacturing data for the UK, which is forecast to be slightly lower than the current 57 reading at 56.8. Although a great amount of speculation has surrounded the UK's interest rate hike timeframe, there seems to be a growing consensus between economists that the rate rise will happen by the end of 2014, rather than 2015.
US Dollar (USD)
Tuesday has seen the US Dollar reach seven-week lows after a precarious month of dissent against other majors. The National
Australia
Bank's David de Garis stated: 'It's been more of the same overnight with further US Dollar weakness, with gains in the GBP, EUR, JPY, AUD and the NZD triggered more by momentum and market 'stops' than any economy fundamental news.' US ISM Manufacturing data and Markit Manufacturing PMI data are due to be published on Tuesday along with Economic Optimism figures, which could boost the US Dollar against some of its major currency counterparts if it complies with forecasts. The most influential day for the US Dollar this week will be Thursday with Unemployment Rate and Payroll data published.
Euro (EUR)
Tuesday will see Italian, French, German and Eurozone Manufacturing PMI data released as well as German, Italian and Eurozone Unemployment rate statistics. The ECB have recently attempted to encourage lending after a steeper contraction was recorded in May than in April. Economist Howard Archer stated: 'The ECB is clearly going to sit tight for now at least while the interest rates and liquidity measured is announced at its June meeting increasingly kick in.' The Euro is currently resting at 1.3688 against the 'Greenback' with hopes that positive data for the Eurozone could help to boost the Euro against the weakened US Dollar.
Canadian Dollar (CAD)
The Canadian Dollar is currently trading at 0.9376 against the 'Buck', continuing a five-month high trend. The 'Loonie' has seen disappointment by way of dampened hopes for Canadian interest rate rises after GDP data suggested that the recent increase in inflation is a short-term thing, rather than an indication of a hotter economy. Forex expert Omer Eisiner commented: 'Given the increasing signs of mounting pressure on the Canadian Dollar, the GDP number doesn't necessarily mean a meaningful move lower.' The 'Loonie' has fallen slightly against 12 majors.
Australian Dollar (AUD)
The Australian Dollar has remained strong in recent weeks and is currently trading at 0.9450 against the US Dollar. The decision on Tuesday to keep interest rates at a record low after 11 months suggests that the RBA is unlikely to change interest rates for a while. Sydney based representative for the Royal Bank of
Canada
Su-Lin Ong stated: 'Rates are likely to remain low for an extended period—that's the clear message from the RBA.'
New Zealand
Dollar (NZD)
In a fairly quiet week for New Zealand data, the 'Kiwi' is currently sitting at 0.8770 against the US 'Buck'; however it's softened against its close relation the 'Aussie' after the RBA issued a statement that differed from predictions. Currency expert, Matthew Johnson stated: 'The market had expected that the RBA would use today's statement to develop on the themes from the June minutes that they can't be sure they've done enough. They didn't do that and they didn't take the chance that they had to downgrade (their forecasts for) global growth or domestic growth or the labour market because of the softer tone of the recent data.' US payroll data released Thursday could enable a climb for the quiet 'Kiwi'.
South African Rand (ZAR)
Tuesday sees the start of the NUMSA metal workers strike in
South Africa
, creating an unpredictable future for the Rand. However, the Rand seems to have remained marginally unchanged against other majors due to the strike thus far, and will be watched in relation to other currencies to see how it performs. RMB stated; 'There has been some talk that the Rand is struggling because of the NUMSA strike... Rand moves, though, have been broadly in line with other high-risk currencies: if there is any underperformance, it is marginal.' Manufacturing PMI data for South Africa is set to be released on Friday, and it may help boost the Rand in spite of the ongoing strikes.
As of Tuesday, 1st July 2014, the Pound Sterling currency rates mentioned within this news item were as follows:
GBP EUR exchange rate was 1.2536, GBP USD exchange rate was 1.7149, GBP AUD exchange rate was 1.8068, GBP NZD exchange rate was 1.9562, GBP CAD exchange rate was 1.8235, GBP JPY exchange rate was 174.1503, and GBP ZAR exchange rate was 18.2925.