Published: 1 Jul at 10 AM Tags: Euro, Dollar, Pound Sterling, America, UK, Eurozone, Australian Dollar, New Zealand Dollar, Canadian Dollar, Australia, New Zealand, USA, Canada, China, France, Germany, Italy, Japan, South Africa,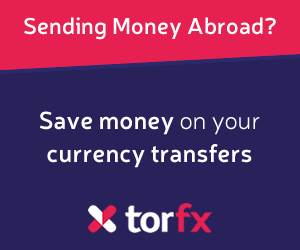 Pound Sterling (UK)
GBP/USD – Trading in the Region of 1.5219
Last week the Pound broadly softened after Mervyn King, former Governor of the Bank of England, stated that the UK economy isn't strengthening as rapidly as hoped. Today Sterling is little changed against its main rivals, despite a report showing that UK house prices climbed in June.
US Dollar (USA)
USD/EUR – Trading in the Region of 0.7666
The expectation that today's US manufacturing data will show that the sector enjoyed a rebound supported the US Dollar against several of its most traded peers overnight. Against the Yen the 'Greenback' was able to strengthen to a three-week high. When the manufacturing figures are released at 15:00 further US Dollar movement is likely.
Euro
EUR/USD – Trading in the Region of 1.3049
In spite of the publication of several pieces of influential Eurozone data the Euro was little changed against its British and American counterparts this morning. While Spanish, French, Italian and Eurozone manufacturing PMI came in higher than forecast, German PMI failed to reach estimates and the Italian unemployment rate climbed to 12.2 per cent. The Euro may fluctuate as a result of today's CPI data for the Eurozone.
Australian Dollar (
Australia
)
AUD/USD – Trading in the Region of 0.9170
A surge in a gauge of Australian manufacturing, from 43.8 to 49.6, coupled with speculation surrounding the likelihood of the Reserve Bank of Australia cutting rates when it meets tomorrow, supported the 'Aussie' during the local session. However, although the currency was able to move away from its almost three-year low against the US Dollar, a disappointing data release for
China
restrained Australian Dollar gains.
New Zealand
Dollar
NZD/USD – Trading in the Region of 0.7755
The 'Kiwi' advanced modestly against its American counterpart during the local session, although the South Pacific currency's upward momentum was limited by news that a gauge of Chinese manufacturing PMI dropped to 50.1 in June from May's 50.8.
Canadian Dollar (
Canada
)
CAD/USD – Trading in the Region of 0.9509
Last week concerns that Canadian economic growth is failing to match up with the pace of expansion seen in the US caused the 'Loonie' to post widespread declines. The commodity-driven currency slid to 95.07 US cents and is little changed ahead of the release of US manufacturing data.
Japanese Yen (Japan)
USD/JPY – Trading in the Region of 99.6200
During local trade the Yen weakened to an over three-week low against its broadly strengthening American rival. The Yen also declined against all of its other commonly traded peers as demand for the safe-haven asset lessened following the publication of a survey showing that Japanese manufacturers were at their most optimistic for two years.
South African Rand (
South Africa
)
ZAR/USD – Trading in the Region of 9.8765
On Friday a better-than-forecast South African trade balance reading allowed the Rand to strengthen modestly against the US Dollar. The Rand was still firm as local markets opened despite some disappointing news from China weighing on other commodity-driven currencies.
As of Monday, 1st July 2013, the Pound Sterling currency rates mentioned within this news item were as follows:
GBP EUR exchange rate was 1.1642, GBP USD exchange rate was 1.5214, GBP AUD exchange rate was 1.6458, GBP NZD exchange rate was 1.944, GBP CAD exchange rate was 1.5974, GBP CNY exchange rate was 9.33, GBP JPY exchange rate was 151.6347, and GBP ZAR exchange rate was 15.1054.