Published: 31 Oct at 4 PM Tags: Euro, Dollar, Pound Sterling, America, UK, Eurozone, Australian Dollar, New Zealand Dollar, Canadian Dollar, Australia, New Zealand, USA, Canada, Germany,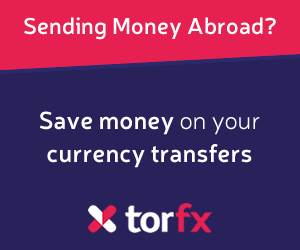 Pound Sterling (GBP)
Confidence in the UK economy and the Pound has been severely rattled during trading today, owing to widespread speculation about Bank of England (BoE) Governor Mark Carney's future.
Carney's tenure at the BoE had previously been questioned due to Theresa May's criticism of the central bank after becoming Prime Minister, and fears had been circulating that Carney will not stick with the BoE and manage the UK economy during Brexit negotiations.
The PM has since praised Carney's work, however, and the issue has been further defused by the BoE saying that Carney himself will ultimately decide if he wants to extend his term to 2021.
While the Carney issue has not been entirely resolved, GBP investors are now looking ahead to the notable October PMIs due from Tuesday to Thursday, which are expected to fall in all three cases.
Euro (EUR)
Encapsulating the issues faced across the Eurozone today has been
Germany
, which despite a rise in inflation rate estimates last week has struggled to cope with diving retail sales in September.
In the wake of this news, the Euro has flopped against most peers, with its only gains being small in scale.
Slightly more supportive data has come for the overall Eurozone, where Q3's GDP growth rate flashes have remained steady on the quarter and year despite forecasts for declines.
US Dollar (USD)
The US Dollar looks set to close off trading today in a poor position, with the impact of the weekend's US election news still being seen across USD trading.
The announcement from the FBI that a Clinton aide's emails were being investigated shocked investors in the US Dollar, and raised the risk of the USD considerably due to the implied strength now afforded to Republican candidate Donald Trump.
While concerns have been raised that the FBI has broken US laws and taken the side of the Republicans, the damage to Clinton's election chances may have already been done.
Tomorrow's key US ecostats, ahead of Wednesday's freeze-forecast Fed interest rate decision, will include the high-impact ISM manufacturing PMI for October. On the month, a rise is expected.
Australian Dollar (AUD)
Australian Dollar movement during Monday's trading session has been positive on the whole, with the AUD being supported by a 6-month high in the price of iron ore.
Other Australian news has not been so supportive; S&P has lowered its credit ratings for a number of Australian lenders, while plans to permanently ban any migrants who attempt to claim asylum via boat have been controversial, to say the least.
The Reserve Bank of
Australia
(RBA) interest rate decision for November will come in early tomorrow; the RBA is expected to freeze the rate at 1.5%, but that doesn't mean that an AUD-devaluing rate cut isn't imminent.
New Zealand
Dollar (NZD)
In the aftermath of a pair of disappointing data releases, the New Zealand Dollar has been a soft option for investors today.
The data in question included Sunday night's September building permits figure, which failed to rise as high as forecast, as well as Monday's extremely early ANZ business confidence printing for October. This latter result dropped from 27.9 to 24.5, instead of rising to 31.2 as predicted.
The New Zealand Dollar could managed a rally tomorrow, as the Global Dairy Trade auction is due over the afternoon along with the Q3 unemployment change during the night.
In the latter case, however, any prior gains may be wiped out if unemployment rises from 5.1% to 5.2% as expected.
Canadian Dollar (CAD)
Canadian Dollar demand has been low in most cases today, with interest in the CAD being limited by falling gold and sharply dropping crude oil prices.
On the domestic front, producer prices have risen on the month and year in September, which could signify rising inflation in the future.
Tomorrow's Canadian data will cover August's GDP result, as well as the RBC manufacturing PMI for October.
GDP previously came in at 0.5%, while a slight rise for manufacturing is forecast from 50.3 to 52.
As of Monday, 31st October 2016, the Pound Sterling currency rates mentioned within this news item were as follows:
GBP EUR exchange rate was 1.1151, GBP USD exchange rate was 1.2234, GBP AUD exchange rate was 1.6084, GBP NZD exchange rate was 1.7099, and GBP CAD exchange rate was 1.6419.