Published: 31 Jul at 5 PM Tags: Euro, Dollar, Pound Sterling, America, UK, Eurozone, USA, China, India, Switzerland, Thailand,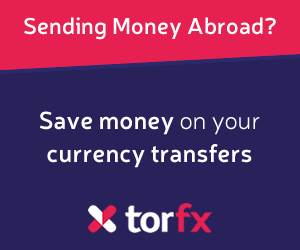 With Asian stocks taking a little tumble before the Federal Open Market Committee issues its policy statement, investors turned to safe-haven assets and the Swiss Franc was able to rally.
The Franc edged up to 92.87 centimes per Dollar and 1.2311 centimes per Euro.
The currency was also supported by the news that the Swiss KOF leading indicator climbed from 1.15 in June to 1.23 in July, slightly better than the 1.21 forecast. Meanwhile, the UBS consumption indicator edged down from 1.45 in May to 1.44 in June.
As one industry expert noted: 'Sentiment has been a bit weak [...] People are waiting for the Fed. The risk is that they will include a bit more guidance on the timing and pace of tapering. Before that we have the GDP numbers, which could be on the weak side.'
Economists forecast that US GDP data would show that the world's largest economy expanded by 1 per cent in the second quarter, following growth of 1.8 per cent in the first three months of the year.
However, the US economy actually grew by 1.7 per cent – upping expectations for a reduction in stimulus occurring sooner rather than later.
The 'Greenback' consequently strengthened against several of its main rivals.
Meanwhile,
Thailand
's Baht is heading for a fourth consecutive monthly decline against the US Dollar, its most significant run of losses for almost five years.
Concerns of a slowdown in
China
(which could be exacerbated tomorrow if manufacturing data for the Asian nation shows contraction as forecast) have taken a toll on the Baht.
The Thai currency has also been adversely affected by developments in the US and less-than-impressive domestic data – such as the expectation that the nation recorded a third consecutive current account deficit in June.
The Baht was trading in the region of 31.37 against the US Dollar having fallen by 1 per cent against its US counterpart this month.
One Tokyo-based industry expert noted: 'The deterioration in the current-account balance hurts sentiment and with China's slowdown the export outlook won't be bright either. Still, the biggest attention is paid to the outlook for the Fed's reduction in stimulus.'
On Monday an official for Thailand's finance ministry intimated that they expect domestic GDP data to show that the pace of growth slowed in the second quarter as local demand trailed odd and exports weakened.
Also today, the Pound dropped to a four-month low against the Euro as an index of UK shop prices unexpectedly declined and investors remained cautious ahead of the Bank of England's rate decision.
As currency strategist Ian Stannard argues: 'Sterling is extremely vulnerable in this environment. It has not generated independent support from positive data surprises. There is scope for the Bank of England to flatten rate expectations with guidance and given that Sterling is one of the most sensitive currencies to changes in rate expectations we expect it to come under pressure.'
Meanwhile,
India
's Rupee continued to trade close to the record lows recorded in early July. The emerging-market currency's bearish relationship with its US peer was consolidated yesterday as the Reserve Bank of India issued a surprisingly dovish policy statement. Declines were extended after the US Dollar strengthened in reaction to positive GDP figures.
As of Wednesday, 31st July 2013, the Pound Sterling currency rates mentioned within this news item were as follows:
GBP EUR exchange rate was 1.142, GBP USD exchange rate was 1.5181, GBP CNY exchange rate was 9.304, GBP INR exchange rate was 92.2527, GBP CHF exchange rate was 1.4065, and GBP THB exchange rate was 47.5264.