Published: 31 May at 10 AM Tags: Euro, Dollar, Pound Sterling, America, UK, Eurozone, Australian Dollar, New Zealand Dollar, Canadian Dollar, Australia, New Zealand, USA, Canada, Japan, South Africa,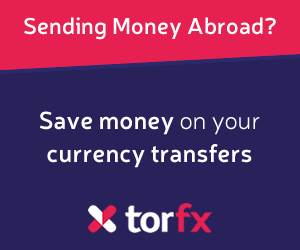 Pound Sterling
GBP/USD – Trading Higher, 1.5197
The Pound was able to achieve a week-high against the US Dollar yesterday as the former currency was boosted by positive UK housing data and the latter adversely affected by lower than expected US GDP. Additional movement could occur in response to UK mortgage data, due out this morning.
US Dollar
USD/EUR – Trading Lower, 0.7678
With US first quarter GDP coming in at 2.4 per cent, 0.1 per cent lower than forecast, the US Dollar fell against the majority of its most traded peers, notably slumping to a three-week low against the Euro. The 'Greenback' was also negatively affected by an unexpected increase in initial jobless claims. If next week's non-farm payrolls data fails to meet expectations the odds of the Federal Reserve tapering QE before the end of the year will be reduced and the Dollar could decline further.
Euro
EUR/USD – Trading Higher, 1.3025
Yesterday's on-estimate consumer and industrial confidence figures for the Eurozone allowed the Euro to broadly strengthen. Slightly disappointing growth data for the US helped the common currency to consolidate gains ahead of today's potentially volatile CPI and unemployment figures for the Eurozone.
Australian Dollar
AUD/USD – Trading Lower,
A modest decline during local trade pushed the 'Aussie' towards its biggest monthly drop against the US Dollar for more than two years. The Australian Dollar could continue its current bearish relationship with the 'Greenback' next week if economists' expectations for Q1 domestic growth of 2.7 per cent (down from expansion of 3.1 per cent in the Q4) prove accurate.
New Zealand
Dollar
NZD/AUD – Trading Higher, 0.8057
The New Zealand Dollar gained on both the 'Aussie' and 'Greenback' during local trade as an index of business confidence in the South Pacific nation rose to 41.8 from 32.3. Additional fluctuations could occur before the weekend in response to global economic developments.
Canadian Dollar
CAD/USD – Trading Higher, 0.9693
With
Canada
's current account deficit narrowing by more than expected and US growth data failing to meet expectations, the 'Loonie' advanced on the 'Greenback' during local trade. But with Canadian Q1 GDP figures due for publication later today further movement in the CAD/USD pairing is likely.
Japanese Yen
USD/JPY – Little changed , 100.8000
The Yen retained recent gains against the US Dollar as the 'Greenback' broadly softened in response to disappointing US data and the IMF warned of the dangers of a weak Yen. The IMF stated that the Asian currency is currently 'moderately below' its natural trading level. Gains were limited however as the IMF also endorsed the stimulus methods adopted by the Bank of Japan, which are largely responsible for the Yen's losses.
South African Rand
ZAR/USD – Trading Lower, 10.2370
After South African President Jacob Zuma fanned fears of further labour unrest in the nation's mining sector, and news broke of a potential strike at three Glencore Xstrata mines, the Rand weakened past 10 to the Dollar. This week Rand movement has primarily been led by domestic concerns and this is likely to continue into next week.
As of Friday, 31st May 2013, the Pound Sterling currency rates mentioned within this news item were as follows:
GBP EUR exchange rate was 1.1694, GBP USD exchange rate was 1.5198, GBP AUD exchange rate was 1.5881, GBP NZD exchange rate was 1.9121, GBP CAD exchange rate was 1.5768, GBP JPY exchange rate was 152.6634, and GBP ZAR exchange rate was 15.3341.