Published: 30 Sep at 2 PM Tags: Euro, Dollar, Pound Sterling, America, UK, Eurozone, Australian Dollar, New Zealand Dollar, Canadian Dollar, Australia, New Zealand, USA, Canada, China, Germany,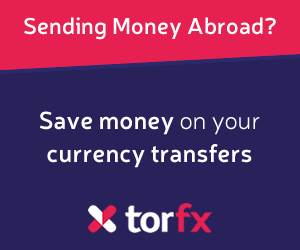 Pound Sterling
Somewhat surprisingly, the second quarter UK Gross Domestic Product was revised down today from 2.6% to 2.4%; this indicated that the recovery of the domestic economy has not been quite as robust as had been thought. Nevertheless, this negative showing was somewhat outweighed by the revelation of a greater than expected narrowing of the national Current Account. As trader mood has leaned towards the positive, Sterling has remained on a strong footing against a number of rivals, including the Euro and the US Dollar. Upcoming UK Manufacturing and Construction PMIs could extend this optimism should they show sufficient improvement.
Euro
After the unexpected contraction of the German Consumer Price Index yesterday, the overall Eurozone figure proved equally disappointing, falling to -0.1% to signal a return to negative inflation. Increasing the pressure on the European Central Bank (ECB) to introduce fresh monetary loosening measures in order to support the domestic economy, this saw demand for the single currency sink substantially. With the currency union's Unemployment Rate also failing to show an improvement, the Euro has entered a marked slump across the board.
US Dollar
Ahead of Friday's major US Unemployment Rate and Change in Non-Farm Payrolls data, the 'Greenback' has seen relatively muted movement as investor bets on an imminent Fed rate rise have temporarily stalled. Although domestic Consumer Confidence was shown to have risen in September, the impact of this positive figure was limited by the knowledge that it predated the Volkswagen scandal and recent evidence of a continued global slowdown. Calls from the IMF for the Federal Open Market Committee (FOMC) to hold off on an interest rate increase in the near-future have also led to a reduction in demand for the 'Buck'.
Australian Dollar
Rallying stock markets have helped drive up the 'Aussie' today, in spite of domestic Building Approvals having dropped in August. Lowering expectations of a 2015 Fed rate rise are lifting some weight from the antipodean currency, as markets have begun to return to a state of higher risk-appetite. A good performance on tomorrow's Australian Manufacturing PMI could shore up the 'Aussie' further, while any surprises on upcoming Chinese data may push it back onto a downtrend.
New Zealand Dollar
The 'Kiwi' is similarly experiencing an uptick in value as global markets have resurged, with commodity prices buoyed by the improved performance of stocks in Glencore and a more positive outlook from Chinese consumers. As domestic data for New Zealand remains limited throughout the rest of the week, however, the South Pacific currency could lack the impetus to sustain this positive run. Should upcoming US data prove more supportive of a near-term Fed interest rate rise, the 'Kiwi' is likely to slump, as such an outcome will draw concerns that the Reserve Bank of New Zealand (RBNZ) could be forced to slash their own cash rate in response to any such increase.
Canadian Dollar
US stockpiles of crude oil were recently revealed to have increased far beyond expectations, with 4.6 million barrels added in the last week. Naturally, this reflected negatively on the appeal of the 'Loonie' as the persistent global glut held down the commodity-correlated currency. While the odds of a Fed rate hike appear to be somewhat diminished, the Canadian Dollar is proving unable to benefit, with movement on the currency cautious ahead of the afternoon's Canadian GDP.
As of Wednesday, 30th September 2015, the Pound Sterling currency rates mentioned within this news item were as follows:
GBP EUR exchange rate was 1.3536, GBP USD exchange rate was 1.5123, GBP AUD exchange rate was 2.1604, GBP NZD exchange rate was 2.3678, GBP CAD exchange rate was 2.0157, and GBP CNY exchange rate was 9.6141.