Published: 30 Jun at 11 AM Tags: Euro, Dollar, Pound Sterling, America, UK, Eurozone, USA, Greece,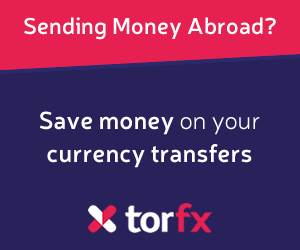 Pound Sterling (GBP)
On Monday evening the Pound dived versus its major peers in response to dovish comment from Bank of England (BoE) Chief Economist Andy Haldane. Haldane stated that there was an equal chance that monetary policy could go in either direction, with a rate cut just as likely as a rate increase. Haldane also warned against the risk of raising the rate too early as major economies are still scarred from the most recent recession.
However, the Pound recovered some of its losses on Tuesday after domestic data printed positively. The GfK Consumer Confidence Survey was forecast to increase from 1 to 2 in June, but the actual result advanced to 7. The higher-than-anticipated consumer confidence is likely to be the result of the combination of accelerated wage growth and record-low interest rates. Many analysts have also linked to advance in confidence to the post election boom.
Euro (EUR)
The Euro continues to trend lower with
Greece
due to make an International Monetary Fund (IMF) later this evening. Most analyst don't expect that Greece will manage to make this payment, although one senior Greek government official was still confident the payment could be met. 'It doesn't look like it [will be paid] at this moment,' said one well-placed government source. 'But at previous times, they have always found a solution at five to twelve.'
European economic data has had minimal impact given that trader focus has been dominated by Greece. Many rumours are surfacing which is only exaggerating confusion and uncertainty. On the one hand we have rumours suggesting Syriza is preparing to reintroduce the Drachma, whilst others state that there is a last minute scramble to make a deal with creditors before the IMF payment is due.
US Dollar (USD)
Despite having seen poor domestic data results on Monday, the US asset rallied versus many of its peers on Tuesday. This is due to heightened demand for safe-haven assets as the crisis in Greece weighs heavily on market sentiment. June's Consumer Confidence data, due for publication later on Tuesday afternoon, has the potential to provoke 'Greenback' (USD) volatility. A poor result could see the US Dollar lose gains as a result of rate hawks delaying bets as to the timing of a Federal Reserve benchmark interest rate hike.
As of Tuesday, 30th June 2015, the Pound Sterling currency rates mentioned within this news item were as follows:
GBP EUR exchange rate was 1.4091, GBP USD exchange rate was 1.5684,