Published: 30 Jan at 5 PM Tags: Euro, Dollar, Pound Sterling, America, UK, Eurozone, Australian Dollar, New Zealand Dollar, Canadian Dollar, Australia, New Zealand, USA, Canada, France, Greece,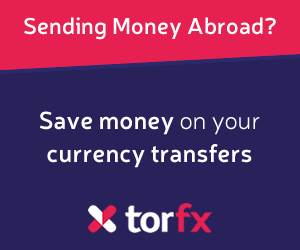 Sterling
The Pound (GBP) fell against the majority of its peers today as investors worried about a potential drop in consumer spending over the coming year.
This was prompted by a warning from Weetabix that it would have to raise its prices this year due to the devaluation of Sterling since the Brexit vote. This follows a number of announcements of price hikes from other companies operating in the UK, which analysts predict will cause spending to plummet in 2017.
This is likely to be reflected in tomorrow's Consumer Confidence report as economists expect sentiment to fall from -7 to -8 in January.
Euro
The Pound Euro (EUR) exchange rate briefly spiked today as the Greek debt crisis reared its head once again.
Markets are beginning to speculate on the possibility of a 'Grexit' as Prime Minister Alexis Tsipras has only a few weeks to come to an agreement with the European Stability Mechanism (ESM) over future bailout funding before the next meeting of the Eurozone's finance ministers.
However the single currency may bounce back tomorrow following the release of
France
's latest GDP figures as they are expected to show that the French economy grew in the last quarter of 2016.
US Dollar
Sterling fell against the US Dollar (USD) during today's trading over concerns for UK spending in 2017.
Meanwhile the 'Greenback' was buoyed by the release of its own domestic spending report as personal spending jumped from 0.2% to 0.5% in December.
GBP USD may rally tomorrow however as traders predict that the latest US Consumer Confidence report is expected to show that sentiment dropped in January as consumers worried about the change in government.
Canadian Dollar
The Pound Canadian Dollar (CAD) exchange rate put in a lacklustre performance on Monday plummeting over a cent from its best levels as Sterling sentiment soured after the announcement of further price hikes in the UK.
However the 'Loonie' may struggle to stabilise tomorrow afternoon as economists forecast that
Canada
GDP slid in the fourth quarter.
Australian Dollar
After initially rising against the Australian Dollar (AUD) this morning that Pound tumbled following the price hike warning from Weetabix. While the 'Aussie' was also strengthened by resilient iron ore prices as they held steady just shy of the multi-year high struck earlier this month.
New Zealand
Dollar
Sterling dropped against the New Zealand Dollar (NZD) this morning over growing worries that UK consumer spending will soften in 2017. The 'Kiwi' was also strengthened by an impressive domestic trade report as New Zealand trade deficit narrowed from 746m to 41m in December, outpacing expectations that it fall to 98m.
As of Monday, 30th January 2017, the Pound Sterling currency rates mentioned within this news item were as follows:
GBP EUR exchange rate was 1.1675, GBP USD exchange rate was 1.2502, GBP AUD exchange rate was 1.6526, GBP NZD exchange rate was 1.7139, and GBP CAD exchange rate was 1.6382.