Published: 29 Aug at 4 PM Tags: Dollar, Pound Sterling, America, Canadian Dollar, USA, Canada,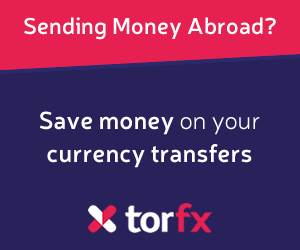 The Canadian Dollar has weakened against the US Dollar after data out of the USA showed that economic growth in the world's largest economy accelerated at a faster pace than forecast in the second quarter of the year.
The USA's GDP expanded at an annual rate of 2.5% beating economist forecasts and increasing speculation that the Federal Reserve will choose to start tapering its monetary easing programme, a move that will cause the 'Greenback' to strengthen against the Canadian Dollar.
"It is just the fears of QE tapering," said Christian Lawrence, a foreign-exchange strategist in London at Rabobank International. "Whatever pace they start tapering QE in the U.S., the writing's on the wall and it certainly has to be a dollar-positive story."
In contrast data released tomorrow is expected to show that
Canada
's GDP contracted by 0.4% in June, which is expected to be the biggest monthly slowdown since 2009. If the data does show such a decline then speculation will increase that the Canadian and US economies are diverging. The 'Loonie' also remains weaker following the increased demand for safe-haven currencies as the world waits to see whether the USA and its allies will choose to use military force against Syria.
Against the Pound the Canadian Dollar edged higher as oil prices continued to rise as the Syria tensions continue to mount. A fear of a disruption to Middle Eastern oil supplies has seen the commodity's value rise.
As of Thursday, 29th August 2013, the Pound Sterling currency rates mentioned within this news item were as follows:
GBP USD exchange rate was 1.5506, and GBP CAD exchange rate was 1.6338.