Published: 29 Jun at 12 PM Tags: Euro, Dollar, Pound Sterling, America, UK, Eurozone, USA, Germany, Greece,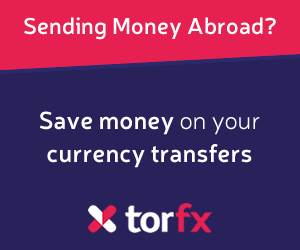 Pound Sterling (GBP)
After rallying to a strong position over the course of last week, thanks to heightened speculation of a Bank of England (BoE) interest rate increase, the Pound softened on Monday. The depreciation can be linked to traders' buying-profits after the recent surge opened up some attractive selling opportunities.
Also weighing on demand for the British asset was a mixed bag of economic data results which erred towards the negative. Of particular disappointment was May's Mortgage Approvals which failed to meet with the median market forecast 68,800 new approvals, with the actual result only reaching 1.0 billion. 'While the Bank of England reported that mortgage approvals for house purchases dipped in May, it does not fundamentally undermine our belief that housing market activity is on the up,' said Howard Archer, chief European and UK economist at IHS Global Insight.
Euro (EUR)
Greek Prime Minister Alexis Tsipras called for a referendum on the austerity measures proposed by creditors. The timing has caused the single currency to slump amid uncertainty as
Greece
has a large International Monetary Fund (IMF) payment due and the bailout period is due to end. In response to the surprise move by the Greek PM, the European Central Bank (ECB) has capped the life-support for Greek banks until more is known about Greece's future as a member of the currency bloc. Greek banks have now closed for an indefinite period and capital controls have been imposed in order to stave off complete insolvency and financial meltdown.
European data has only added to headwinds on Monday. Of particular disappointment was Eurozone Economic Confidence which dipped below the market consensus of 103.8 in June, with the actual result only reaching 103.5. German inflation data, due for release on Monday afternoon, has the potential to provoke changes for the common currency, However, the situation in Greece is likely to continue to dominate trader focus.
US Dollar (USD)
The Situation in Greece has caused trader risk-appetite to dampen considerably. As a safe-haven asset, the US Dollar advanced versus its peers in response to trader risk-aversion strategies. The appreciation has been a little sluggish when compared with other safe-haven assets, however, amid speculation that overvaluation will continue to weigh on Federal Open Market Committee (FOMC) decisions. US Pending Home Sales data, due to be released on Monday afternoon, has the potential to provoke 'Greenback' (USD) volatility.
As of Monday, 29th June 2015, the Pound Sterling currency rates mentioned within this news item were as follows:
GBP EUR exchange rate was 1.4023, GBP USD exchange rate was 1.5727,