Published: 29 May at 5 PM Tags: Euro, Dollar, Pound Sterling, America, UK, Eurozone, Australian Dollar, New Zealand Dollar, Canadian Dollar, Australia, New Zealand, USA, Canada, China, Italy,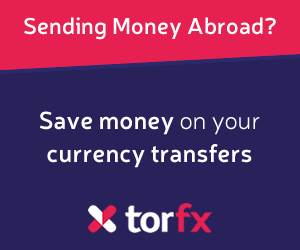 Pound Sterling (GBP)
Excluding an advance against the Euro, the Pound has otherwise fallen or traded tightly against its regular currency peers today.
Sterling has been most strongly influenced by trader worries about Brexit – the latest concern is that the City of London could be 'frozen out' by the EU in the future.
The next UK data to watch out for will be a consumer confidence measure on Thursday, which is predicted to show a potentially Pound-boosting improvement.
Euro (EUR)
With a few exceptions, the Euro has fallen against its regular currency peers today due to trader disappointment about
Italy
.
Although coalition talks had been progressing relatively smoothly over recent weeks, they have since collapsed and the country faces another general election in the near-future.
This election risks seeing Eurosceptic parties gain even more power, so the news has had a negative impact on perceptions of Eurozone stability.
The Euro's troubles could continue on Wednesday morning, if Eurozone confidence readings show forecast-matching declines in optimism during May.
US Dollar (USD)
The US Dollar has been one of today's currency winners, having appreciated against the Pound, the Euro and a number of other rivals.
US consumer confidence levels have been reported higher this afternoon, while levels of manufacturing output have also increased.
The current demand for the US Dollar might evaporate on Wednesday afternoon, if US GDP growth rate stats show a forecast-matching slowdown.
Australian Dollar (AUD)
As with most currencies, the Australian Dollar has advanced against the weaker Euro today. Despite this, in other pairings the AUD has fallen back.
The overall poor performance from the Australian currency is down to worries that
Australia
's relationship with
China
might deteriorate.
Chinese state media has suggested a re-evaluation of trade between the two nations and more recently, an Australian report has highlighted pervasive Chinese interference in Australian politics.
The next Australian economic data to watch out for will be building permits stats on Wednesday.
Levels of permits granted are tipped to drop by -3%, which could weaken the AUD because of fears about falling construction sector output.
New Zealand
Dollar (NZD)
Today has seen the New Zealand Dollar rise in value against the Euro and Pound but fall back against the US Dollar.
The latest NZ news has concerning the nationally-important dairy industry; the government is planning to cull hundreds of thousands of cattle to halt the spread of disease.
This move could have an unpredictable effect on the value of the New Zealand Dollar; if it leads to higher dairy prices then the NZD could rise despite the setback such a cull would cause.
More immediately, the NZD might be affected by this evening's Reserve Bank of New Zealand (RBNZ) financial stability report.
If it shows positive forecasts for future economic growth then the New Zealand Dollar could make unified gains against its peers.
Canadian Dollar (CAD)
Although it has dipped against the US Dollar today, the Canadian Dollar has otherwise risen against the Pound and Euro thanks to the latest oil news.
In a move that could see
Canada
's oil exporting capacity increase significantly, the government is planning to buy the Trans Mountain pipeline.
It is hoped that this will enable faster transport and sales of crude oil from Canada, reducing an existing reliance on the US for business.
The Bank of Canada (BOC) will be making an interest rate decision tomorrow afternoon, but isn't expected to adjust rates from 1.25% so the Canadian Dollar may be unaffected.
As of Tuesday, 29th May 2018, the Pound Sterling currency rates mentioned within this news item were as follows:
GBP EUR exchange rate was 1.1483, GBP USD exchange rate was 1.3256, GBP AUD exchange rate was 1.7661, GBP NZD exchange rate was 1.9203, GBP CAD exchange rate was 1.7256, and GBP CNY exchange rate was 8.5065.