Published: 28 Nov at 5 PM Tags: Euro, Dollar, Pound Sterling, America, UK, Eurozone, Australian Dollar, New Zealand Dollar, Canadian Dollar, Australia, New Zealand, USA, Canada,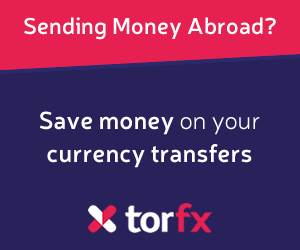 Pound Sterling (GBP)
The Pound has plummeted in exchange rates today, owing to a new threat emerging about the UK's exit from the EU.
The latest potential holdup in Brexit proceedings has been that the Government may have to hold a vote or even a referendum on single market access, which could remain even after the UK leaves the EU.
This would also mean that the UK would have to put up with uncontrolled immigration, something that the Government has been coming to grips with over the past months.
Looking to the future, Sterling may rise on Tuesday if Bank of England (BoE) officials Andrew Hauser and Andrew Bailey speak optimistically about possible future movements for the UK economy.
Euro (EUR)
Demand for the Euro has been mixed across the board during trading today, in the wake of a much-anticipated speech from European Central Bank (ECB) President Mario Draghi.
While remaining fairly neutral overall, Draghi has stated that the UK should be more transparent about its Brexit strategy, and that December is when the ECB will next decide on how to adjust its quantitative easing stimulus program.
Tuesday morning will bring major Eurozone confidence and sentiment scores for November, which are expected to show a dip in business confidence but a slight rise in economic sentiment.
US Dollar (USD)
Although the US Presidential Election is now over, the aftermath has continued to have a negative impact on the US Dollar today.
The latest developments have concerned efforts to recount votes in key contested states, which could result in Trump actually losing the Presidency before he has taken office. While this outcome is desired by some, it would likely cause mass turbulence in the US economy and political makeup due to a shift from Republican to Democrat rule over a short space of time.
Wednesday's major US data will come in the afternoon, concerning the second estimate for Q3's GDP growth rate. With the base rate, a rise from 1.4% to 2.9% is expected.
Australian Dollar (AUD)
For the Australian Dollar, Monday has been a positive one for trading, with still high iron ore prices sending the AUD on a rally against most of its regular peers.
With domestic data not expected until Wednesday, the Australian Dollar is expected to remain under the influence of iron ore costs during Tuesday's trading session.
New Zealand
Dollar (NZD)
With the cost of the month's earlier earthquakes still being evaluated and roads severely disrupted, the New Zealand Dollar has shrugged off this negativity and been in high demand during Monday's session.
The first key data of the week is due on Tuesday night, covering the Reserve Bank of New Zealand (RBNZ) financial stability report for the month.
Canadian Dollar (CAD)
With the possibility of a significant oil price rise on the horizon, the Canadian Dollar has rallied against its regular peers during trading today.
Influence has mainly stemmed from the rising costs of gold and crude oil, with the first weekly data due tomorrow. This will consist of a speech from Bank of
Canada
(BOC) Governor Stephen Poloz, as well as the Q3 current account figure.
In the latter case, a deficit reduction from -19.9bn to -16.1bn is forecast.
As of Monday, 28th November 2016, the Pound Sterling currency rates mentioned within this news item were as follows:
GBP EUR exchange rate was 1.1686, GBP USD exchange rate was 1.2408, GBP AUD exchange rate was 1.6557, GBP NZD exchange rate was 1.7514, and GBP CAD exchange rate was 1.6632.