Published: 28 May at 10 AM Tags: Euro, Dollar, Pound Sterling, America, UK, Eurozone, Australian Dollar, New Zealand Dollar, Canadian Dollar, Australia, New Zealand, USA, Canada, Germany, Greece,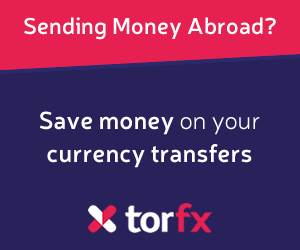 Pound Sterling (GBP)
In the aftermath of the Queen's speech, which reiterated the Conservatives plan to hold an in/out referendum on Britain's membership in the European Union, the Pound softened versus most of its closest traded rivals. The prospect of a long period of uncertainty is weighing heavily on sentiment towards the British asset.
Thursday morning has seen the Pound edge higher as traders readjusted unwarranted losses given the Queen's speech didn't produce anything unexpected. Additional gains can be attributed to predictions that the UK growth data, due for publication later on Thursday morning, will show Gross Domestic Product increased.
Euro (EUR)
In response to news from Athens that
Greece
was close to securing a deal with the Eurogroup in order to unlock financial aid, the single currency gained versus many of its peers. The shared currency continued to tick higher even after European officials dismissed the comments.
Thursday has seen the Euro continue to advance despite continues assertions from Eurozone officials that Greece is not any closer to securing deal. The appreciation can be linked to improved German Import Prices which bettered estimates on both a monthly and an annual basis.
US Dollar (USD)
Despite the fact that US data printed negatively on Wednesday, the US Dollar strengthened versus most of its closest currency competitors. The appreciation can be linked to futures traders bringing forward bets as to the timing of a Federal Reserve rate hike cycle. With US labour market data due for publication later on Thursday, the 'Buck' (USD) is generally holding steady as traders await the results.
Australian Dollar (AUD)
The 'Aussie' (AUD) softened versus nearly all of its major peers on Wednesday as the prospect of Fed tightening stymied global risk sentiment. With the geopolitical tensions in Greece also throwing up several unknowns, investor risk-appetite is significantly dampened. Thursday has seen the Australian Dollar continue to trend lower after domestic data saw Private Capital Expenditure decline beyond expectations in the first-quarter.
New Zealand
Dollar (NZD)
In contrast to that of its Oceanic neighbour, the New Zealand Dollar strengthened versus many of its closest rivals on Wednesday. The 'Kiwi' (NZD) appreciation can be linked to speculation that the nation's biggest dairy producer would raise its milk price forecast. The 'Kiwi' gains were short-lived, however, after it transpired that Fonterra actually cut their dairy price forecast. Thursday's European session has seen the New Zealand Dollar continue to trend in a weak position versus many of its competitors with market sentiment still damp.
Canadian Dollar (CAD)
Despite the fact that the Bank of
Canada
(BOC) avoided cutting rates and stated the benchmark interest rate would not be cut again in 2015, the 'Loonie' (CAD) softened versus its many of its most traded currency rivals. The depreciation can be linked to cool crude prices as US stocks outweighed demand. With oil prices remaining lo on Thursday, the Canadian Dollar is trending lower versus most of its peers.
As of Thursday, 28th May 2015, the Pound Sterling currency rates mentioned within this news item were as follows:
GBP EUR exchange rate was 1.3967, GBP USD exchange rate was 1.5322, GBP AUD exchange rate was 2.0008, GBP NZD exchange rate was 2.1323, and GBP CAD exchange rate was 1.9036.