Published: 28 Apr at 1 PM Tags: Euro, Dollar, Pound Sterling, America, UK, Eurozone, Australian Dollar, New Zealand Dollar, Canadian Dollar, Australia, New Zealand, USA, Canada, Germany, Japan, Russia, South Africa,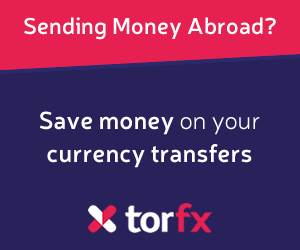 Pound Sterling
GBP/USD – Trading in the Region of 1.6839
The Pound began the week in a stronger position against the Euro and US Dollar. While today's housing report, which showed a 15th consecutive month of increasing UK house prices, lent Sterling some support investors were largely looking ahead to tomorrow and the UK's GDP data.
US Dollar
USD/GBP – Trading in the Region of 0.5939
The US Dollar slid against several of its most traded currency counterparts ahead of this week's Federal Open Market Committee meeting and US employment data. If the US unemployment rate does dip to 6.6 per cent, as economists have forecast, 'Greenback' gains can be expected.
Euro
EUR/USD – Trading in the Region of 1.3871
The Euro came under pressure on Monday as an ECB official asserted that the strength of the local currency is contributing to the Eurozone's inflation woes. Common currency fluctuations were limited however before tomorrow's German inflation data and Eurozone economic confidence report.
Australian Dollar
AUD/USD – Trading in the Region of 0.9286
Over the weekend the 'Aussie' managed to claw back some of its recent losses, but the currency was holding fairly steady in a quite local trading session. Ukraine inspired risk aversion did put some pressure on higher-risk assets like the Australian Dollar.
New Zealand
Dollar
NZD/USD – Trading in the Region of 0.8541
A lack of influential economic reports for New Zealand and ongoing Ukraine concerns left the 'Kiwi' little changed at the close of the Australasian session. However, some New Zealand Dollar movement could occur later today as a result of domestic trade balance figures.
Canadian Dollar
CAD/USD – Trading in the Region of 0.9077
Ukraine tensions and fluctuating commodity prices kept left the Canadian Dollar struggling on Monday. 'Loonie' movement may be limited before Wednesday and the release of Canadian growth figures.
Japanese Yen
USD/JPY – Trading in the Region of 102.3100
The Yen extended its recent run of gains as investors favoured the Asian asset in the wake of the EU and US discussing the introduction of further sanctions on Russia.
South African Rand
USD/ZAR – Trading in the Region of 10.6284
The Rand was slightly softer against the US Dollar on Monday as investors focused on this week's most influential economic events, including the Federal Open Market Committee's policy announcement.
As of Monday, 28th April 2014, the Pound Sterling currency rates mentioned within this news item were as follows:
GBP EUR exchange rate was 1.2135, GBP USD exchange rate was 1.681, GBP AUD exchange rate was 1.8168, GBP NZD exchange rate was 1.9686, GBP CAD exchange rate was 1.8534, GBP JPY exchange rate was 172.2875, GBP RUB exchange rate was 60.3412, and GBP ZAR exchange rate was 17.8558.