Published: 28 Feb at 5 PM Tags: Euro, Dollar, Pound Sterling, America, UK, Eurozone, Australian Dollar, New Zealand Dollar, Canadian Dollar, Australia, New Zealand, USA, Canada, China, Germany, Japan, Switzerland,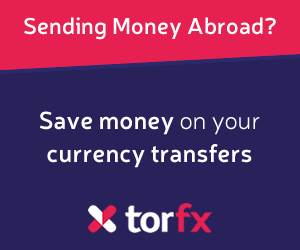 Pound Sterling (GBP)
The Pound (GBP) traded negatively against many of its peers today as no-deal Brexit fears continued to weigh on market appetite for Sterling.
Markets have always remained cautious due to the spread of the coronavirus, leaving investment in the Pound markedly subdued today.
Analyst at MUFG commented: 'While country-by-country tallies of COVID-19 shows an un-alarming total of 15 in the UK, its near 5% current account deficit means a tightening of financial market conditions leaves currencies like the pound vulnerable to the downside.'
US Dollar (USD)
The US Dollar (USD) edged higher after February's US Michigan Consumer Sentiment Index rose unexpectedly from 100.9 to 101 The 'Greenback' also benefited from a strong Chicago Purchasing Managers Index for February, which uplifted to 49.
USD also benefited from rising fears over the coronavirus, with investors seeking out safe-haven currencies like the US Dollar, Japanese Yen and Swiss Franc instead.
Euro (EUR)
The Euro (EUR) also benefited from better-than-expected German inflation data for February, which rose from 1.6% to 1.7%.
EUR also capitalised on rising appetite for safe-haven currencies. However, lingering fears of a German recession capped some of its gains against its peers today.
Australian Dollar (AUD)
The risk-sensitive Australian Dollar (AUD) plummeted today with fears of the coronavirus spreading and weakening the Chinese economy.
With
China
being
Australia
's largest trading partner, this has caused concern for a similar negative impact effect on Australia's economy in the near-term.
NZD has similarly suffered from risk-off market mood today, with China's coronavirus outbreak continuing to threaten New Zealand's economic growth in the first quarter.
This also follows weakening NZ consumer confidence data for February, with consumers expected to grow yet more nervous as the Covid-19 epidemic develops.
Canadian Dollar (CAD)
The Canadian Dollar (CAD) struggled against some of its peers today after the final Canadian growth report for the fourth quarter confirmed consensus and fell from 1.1% to 0.3%.
Doug Porter, Chief Economist at the Bank of Montreal, commented: 'The key point is that the economy already had precious little momentum heading into the new year, and was thus more vulnerable to a downside shock.'
The oil-sensitive 'Loonie' is also coming from downward pressure from dwindling oil prices.
As of Friday, 28th February 2020, the Pound Sterling currency rates mentioned within this news item were as follows:
GBP EUR exchange rate was 1.1623, GBP USD exchange rate was 1.2818, GBP AUD exchange rate was 1.9693, GBP NZD exchange rate was 2.0512, GBP CAD exchange rate was 1.7168, GBP CNY exchange rate was 8.9618, GBP JPY exchange rate was 138.5375, and GBP CHF exchange rate was 1.2364.