Published: 27 Nov at 3 PM Tags: Euro, Dollar, Pound Sterling, America, UK, Eurozone, Australian Dollar, Australia, USA, China, Germany,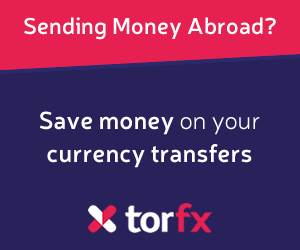 Exchange Rates Today: GBP/EUR Edges Higher ahead of German CPI, EUR/USD Softens on Risk Aversion and GBP/AUD Dives on PBOC Monetary Policy Easing
Pound Sterling to Euro (GBP/EUR) Exchange Rate Trending within Narrow Range ahead of German CPI
Whilst traders await the German inflation data, the Pound Sterling to Euro (GBP/EUR) exchange rate is trending within a narrow range. A distinct lack of influential British data, meanwhile, has seen the Pound subject to changes in foreign currency movement.
The Pound Sterling to Euro exchange rate is currently trending in the region of 1.2624.
Thursday's solitary data publication pertaining to the UK has had minimal impact on Sterling movement. The Lloyds Business Barometer increased from 35 to 42 in November. 'The Lloyds' balances show that 58% of firms in the survey said economic prospects had improved, up from 56% in September but down from 65% in September, while the share that were more pessimistic about the economy fell back to 16% from 21% - giving an overall balance of +42%,' in accordance with MNInews.com.
Euro to US Dollar (EUR/USD) Exchange Rate Softens on Risk Aversion
After
China
's industrial profits declined, which caused risk sentiment to dampen considerably, the Euro to US Dollar (EUR/USD) exchange rate softened by around -0.16%. The common currency, meanwhile, is fluctuating ahead of German inflation data.
The Euro to US Dollar exchange rate is currently trending in the region of 1.2482.
Despite the fact that German labour market data printed positively on Thursday, the Euro has generally ticked lower against its major peers. This can be attributed to a combination of traders awaiting German inflation data, and the hangover from the dovish comments made by European Central Bank Vice President Vitor Constancio. German Unemployment Rate remained unchanged in November, on a seasonally adjusted basis, equalling the previous figure of 6.6%. Unemployment Change, however, showed 14,000 fewer unemployed despite the median market forecast of only 1,000 fewer.
'
Germany
's job market remains unaffected by the current economic rough patch,' said Berenberg Bank economist Christian Schulz. 'It's good news all around. Germany's buoyant labour market continues to underpin wage growth and thus private consumption, in combination with very low inflation,' the expert added.
The US Dollar, meanwhile, has strengthened against the majority of its most traded currency peers as a result of trader risk aversion strategies dominating the currency market. This is as a result of China's Industrial Profits dropping from 0.4% to -2.1%, which fuelled speculation that the economic powerhouse will see its coolest rate of growth since 1990.
Pound Sterling to Australian Dollar (GBP/AUD) Exchange Rate Dives on PBOC Easing
After the People's Bank of China opted to ease monetary policy once again, the Pound Sterling to Australian Dollar (GBP/AUD) exchange rate dived by around -0.59%. The prospect of cheap trade between
Australia
and China has seen the 'Aussie' (AUD) strengthen across the board.
The Pound Sterling to Australian Dollar exchange rate is currently trending in the region of 1.8392.
The PBOC opted to refrain from selling repurchase agreements shortly after cutting their one-year interest rate unexpectedly. 'The emphasis that the prudent monetary stance will stay intact doesn't mean we wouldn't adopt various monetary tools,' stated PBOC Deputy Goveronor Hu Xiaolian.
'There's room for further reduction in interest rates and the required-reserve ratio,' said Liu Jiazhang, a Beijing-based senior strategist at Tianhong Asset Management Co., which oversees the 534.89 billion yuan ($87 billion) Yu'EBao fund. 'A strong recovery isn't realistic. The central bank will probably continue to keep liquidity ample to provide a buffer against the slowdown in real estate and fixed-asset investments,' he said in an interview yesterday.
The prospect of cheap trade between China and Australia, amid PBOC easing, has allowed the Australian Dollar to recover losses from a bearish period. Further 'Aussie' gains can be attributed to improved New Home Sales and Private Capital Expenditure.
As of Thursday, 27th November 2014, the Pound Sterling currency rates mentioned within this news item were as follows:
GBP EUR exchange rate was 1.262, GBP USD exchange rate was 1.5725, GBP AUD exchange rate was 1.8453, and GBP CNY exchange rate was 9.6538.