Published: 27 Sep at 5 PM Tags: Euro, Dollar, Pound Sterling, America, UK, Eurozone, Australian Dollar, New Zealand Dollar, Canadian Dollar, Australia, New Zealand, USA, Canada, Germany,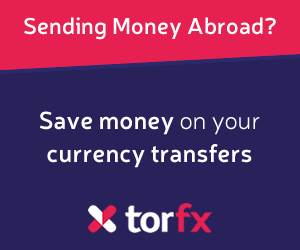 Pound Sterling (GBP)
The Pound rebounded from its lows on Tuesday afternoon after spending most of the day trending limply, as investors capitalised on the day's quiet economic calendar by buying the currency up from its cheapest levels.
In what analysts suggest could be a 'dead cat bounce', Sterling's Tuesday advances may not last if they are merely the result of corrective trading and covering. Sterling will likely need supportive UK data to make a more solid recovery.
Euro (EUR)
The Pound to Euro exchange rate was relatively weak for most of Tuesday's European session, but soared in the afternoon as Sterling was bought from its lows, capitalising on weakness in the Euro.
Markets became wary on the Euro on Tuesday afternoon amid concerns that the perceived crisis with
Germany
's Deutsche Bank could negatively affect the Euro in some way. The Euro could recover later in the week if Germany's September ecostats impress investors.
US Dollar (USD)
Markets took a mixed view on the US Dollar throughout Tuesday's session, as despite a more bullish mood in US markets following Monday's US Presidential debates, the US Dollar itself failed to capitalise on this mood. Instead, investors favoured risk-correlated currencies, many of which are rivals of the 'Greenback', which caused the Dollar to lose value.
The day's US data was also mixed. US consumer confidence beat expectations in September, improving from 101.8 to 104.1 and beating an expected drop to 99. However, while Markit's September Services PMI beat expectations, the group's report indicated that the US growth outlook for Q3 2016 was still considerably slow.
Canadian Dollar (CAD)
The Pound to Canadian Dollar exchange rate briefly plunged on Tuesday morning as markets sought out riskier currencies following Monday night's televised US Presidential debate.
However, the 'Loonie' failed to hold onto this strength later in the day. The oil-correlated Canadian Dollar was instead weighed on by quickly fading hopes that oil-producing nations would be able to agree to any kind of oil price stimulus action. As a result, prices of oil as well as the value of the Canadian Dollar slumped during Tuesday's American session.
Australian Dollar (AUD)
The Pound to Australian Dollar exchange rate held above its worst weekly levels on Tuesday afternoon, but still trended lower day-on-day due to higher demand for risk-correlated currencies.
Markets flocked to riskier assets throughout Tuesday's session following Monday's US Presidential debate, as analysts perceived market stability and safer market conditions from the strong performance of Democrat nominee Hillary Clinton.
New Zealand
Dollar (NZD)
The Pound to New Zealand Dollar exchange rate performed slightly better than GBP AUD on Tuesday, as demand for the 'Kiwi' remained comparatively weaker to its antipodean peer the 'Aussie'.
However, the pair's movement was largely similar. GBP NZD remained below the week's opening levels and could easily fall to new record-lows in the coming week if UK data fails to support Sterling.
As of Tuesday, 27th September 2016, the Pound Sterling currency rates mentioned within this news item were as follows:
GBP EUR exchange rate was 1.1605, GBP USD exchange rate was 1.3018, GBP AUD exchange rate was 1.6977, GBP NZD exchange rate was 1.7825, and GBP CAD exchange rate was 1.7184.