Published: 27 Jun at 10 AM Tags: Euro, Dollar, Pound Sterling, America, UK, Eurozone, Australian Dollar, New Zealand Dollar, Canadian Dollar, Australia, New Zealand, USA, Canada, Germany, Japan, South Africa,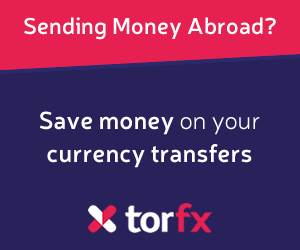 Pound Sterling
GBP/USD – Trading Lower, 1.5326
The Pound may weaken against peers including the US Dollar and Euro as the European progresses following the publication of some mildly disappointing domestic growth data. Although quarter-on-quarter UK GDP came in at 0.3 per cent, as expected, year-on-year the economy expanded by 0.3 per cent rather than the 0.6 per cent expected.
US Dollar
USD/EUR – Trading Lower, 0.7675
Yesterday's lower-than-forecast US growth figures and the imminent announcement of Federal Reserve policy makers conspired to weaken the US Dollar against several of its most traded rivals during the local session. The safe-haven currency may also fluctuate in response to today's US initial jobless claims and personal consumption figures.
Euro
EUR/USD – Trading Higher, 1.3034
The Euro strengthened against its peers this morning as EU finance officials reached an agreement regarding the management of failing banks and the German unemployment rate came in at 6.8 per cent rather than the 6.9 per cent forecast. Additional movement could be triggered by today's US news.
Australian Dollar
AUD/USD – Trading Higher, 0.9306
With a technical indicator signalling that the 'Aussie's downward trend may have been too abrupt the commodity-driven currency broadly strengthened. If Fed policy makers intimate that the tapering of US stimulus may not occur as quickly as previous comments have hinted the Australian Dollar could continue to climb.
New Zealand
Dollar
NZD/USD – Trading Higher, 0.7824
As business confidence in New Zealand was shown to have advanced to 50.1 in June from 41.8, and a technical indicator showed that the 'Kiwi' may be about to reverse recent declines, the South Pacific currency climbed against the US Dollar and Pound.
Canadian Dollar
CAD/USD – 'Loonie' Trading Higher, 0.9581
During the local session the Canadian Dollar benefited from statements issued by the Governor of the European Central Bank regarding accommodative easing and lower-than-forecast US first quarter growth data. The 'Loonie' advanced on several of its main rivals ahead of tomorrow's Canadian growth data.
Japanese Yen
USD/JPY – Yen Weaker, 98.1600
Although the US Dollar lost ground against several of its major trading partners during local trade, it continues to trade strongly against the Yen. As the European session began the Asian currency weakened to 98 Yen per Dollar.
South African Rand
ZAR/USD – Little Changed, 10.0635
Foreign bond buying kept the Rand firm as local trade began. With no influential domestic data scheduled for release today economists are expecting the Rand to continue trading within its recent range.
As of Thursday, 27th June 2013, the Pound Sterling currency rates mentioned within this news item were as follows:
GBP EUR exchange rate was 1.1705, GBP USD exchange rate was 1.5256, GBP AUD exchange rate was 1.6439, GBP NZD exchange rate was 1.9565, GBP CAD exchange rate was 1.5987, GBP JPY exchange rate was 150.2591, and GBP ZAR exchange rate was 15.168.