Published: 27 Mar at 11 AM Tags: Euro, Dollar, Pound Sterling, America, UK, Eurozone, Australian Dollar, New Zealand Dollar, Canadian Dollar, Cyprus, Australia, New Zealand, USA, Canada, China, Japan,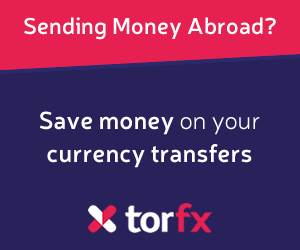 Pound Sterling
GBP/USD – Under mild pressure
After achieving close to a four-week high against the US Dollar and an almost six-week high against the Euro the Pound slipped slightly before the close of the European session. While Sterling's outlook is more bullish than it has been so far this year, several pieces of UK data will be keeping the currency under pressure. This morning's final 4Q GDP figures and Current Account/Total Business Investment data could cause the Pound to dip. News from the Eurozone may inspire additional movement.
US Dollar
USD/JPY – Peaks at 94.91
After falling to 93.54 on Monday, USD/JPY rose to 94.91 during local trade. The pairing could trim these recent gains, but reports that the Bank of Japan is planning to merge its JGB buying programs could also push it higher by making the scale of easing the BOJ intends to implement more apparent. The most significant US figures to watch out for today are Pending Home Sales for February. Economists are forecasting that the figure will drop from January's 10.4 per cent to 8.7 per cent.
Euro
EUR/USD – Could fall further
The Euro experienced a mixed day yesterday as confidence in the containment of the Cyprus crisis fluctuated. Prior to the publication of a business climate indicator and industrial/consumer confidence figures for the Eurozone the Euro slumped to 1.2824 USD, the lowest level recorded since November 21st last year. Industry experts are predicting that the turmoil of recent weeks will have taken a heavy toll on confidence in the currency bloc. If today's data supports this forecast EUR/USD could continue to fall in the hours ahead.
Australian Dollar
AUD/USD – Brushing a two-month high
The 'Aussie' continued to trade in the region of a two-month high against the US Dollar prior to the release of the Reserve Bank of
Australia
's review of fiscal stability. The Australian Dollar has gained in recent days as the odds of the central bank issuing a rate cut when it meets next month have eased. Tomorrow economic data from
China
, Australia's largest trading partner, could trigger 'Aussie' volatility. Movement could also be inspired by Australia's private sector credit report.
New Zealand
Dollar
NZD/USD – Little Changed
For a second day the New Zealand Dollar held steady against its US counterpart, despite the market volatility inspired by developments in the Cyprus situation. Although a gauge measuring business confidence in the South Pacific region declined slightly in March (with 35 per cent of companies expecting business conditions to improve in the year ahead rather than the 39 per cent recorded in February) the outlook was still largely positive in spite of the economic concerns inspired by New Zealand's recent drought.
Canadian Dollar
CAD/USD –Trading Higher
For a fifth consecutive day the Canadian Dollar rose against its American rival. The 'Loonie' gained against most of its counterparts as oil achieved its highest level for four-weeks. One Canadian Dollar now buys roughly 98.42 cents. The commodity-driven currency could experience movement in the hours ahead as a result of news from the Eurozone, but investors will largely be focusing on the Bank of
Canada
's CPI figures, due for release at 12:30 GMT.
As of Wednesday, 27th March 2013, the Pound Sterling currency rates mentioned within this news item were as follows:
GBP EUR exchange rate was 1.1841, GBP USD exchange rate was 1.5127, GBP AUD exchange rate was 1.4478, GBP NZD exchange rate was 1.8063, GBP CAD exchange rate was 1.5374, GBP CNY exchange rate was 9.3999, and GBP JPY exchange rate was 142.6989.