Published: 27 Feb at 5 PM Tags: Euro, Dollar, Pound Sterling, America, UK, Eurozone, Australian Dollar, New Zealand Dollar, Canadian Dollar, Australia, New Zealand, USA, Canada, China,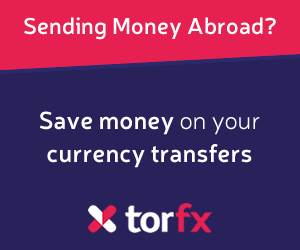 Pound Sterling (GBP) Buoyed on Brexit Optimism
Today Sterling remained stronger following some Brexit optimism, and extended its gains as investors bet that a no-deal was less likely and that Article 50 would be extended.
This morning, when discussing her talks in Brussels, the Prime Minister Theresa May said:
'I have found a real determination to find a way through which allows the UK to leave with a deal. That engagement has already begun to bear fruit.
'Parliament should do its duty so our country can move forward.'
Pound Sterling Euro (GBP/EUR) Exchange Rate Rallies as Eurozone Economic Sentiment Slips to Two-Year Low
The Pound Euro (GBP/EUR) exchange rate rallied over the course of the day as Brexit optimism continued to dictate movement in the pairing.
The single currency was likely weighed down by data releases today that showed Economic Sentiment in the Eurozone had fallen for the eighth consecutive month.
The larger picture did not look any better, as sentiment fell to a two-year low.
Pound Sterling US Dollar (GBP/USD) Exchange Rate Rises Ahead of Trump-Kim Summit
The Pound US Dollar (GBP/USD) exchange rate rallied over the course of the session, bursting past $1.33 for the first time since July.
Today was the start of the Trump-Kim Summit, and President Donald Trump and North Korean Leader Kim Jong-un met in Hanoi, Vietnam, to begin discussions.
Following the Summit, President Trump tweeted:
'Great meeting and dinner with Kim Jong Un in Hanoi, Vietnam tonight. Looking forward to continuing our discussions tomorrow!'
Wednesday afternoon saw US factory orders rise by a lower-than-forecast 0.1%, which likely weighed on the 'Greenback'.
Pound Sterling Canadian Dollar (GBP/CAD) Exchange Rate Rises as Canadian Inflation Slips Below 2% Target
The Pound Canadian Dollar (GBP/CAD) continued to slide over the course of the day as the Pound remained buoyed by Brexit optimism.
Data released this afternoon likely weighed on the 'Loonie' as inflation slipped below the Bank of
Canada
's (BoC) inflation target of 2% as a result of lower gasoline prices.
Pound Sterling Australian Dollar (GBP/AUD) Exchange Rate Jumps as Lighthizer Downbeat about US-China Progress
This afternoon, US Trade Representative Robert Lighthizer jolted markets as he gave a rather downbeat assessment of the progress made between the US and China.
This likely weighed on the risk-sensitive Australian Dollar.
Lighthizer said it was 'too early' to predict the outcome of recent negotiations, although 'significant progress' had been made.
Pound Sterling New Zealand Dollar (GBP/NZD) Exchange Rate Rises as NZ Trade Deficit Highest on Record
Data released at the start of the session weighed on the New Zealand Dollar (NZD) when New Zealand recorded its highest January deficit on record, NZ$914M.
Data further revealed that imports rose twice as fast as exports, causing the trade balance to surpass its previous January record in 2006 where the figure stood at NZ$894M.
As of Wednesday, 27th February 2019, the Pound Sterling currency rates mentioned within this news item were as follows:
GBP EUR exchange rate was 1.1702, GBP USD exchange rate was 1.3316, GBP AUD exchange rate was 1.8633, GBP NZD exchange rate was 1.9438, GBP CAD exchange rate was 1.7508, and GBP CNY exchange rate was 8.9045.