Published: 26 Sep at 12 PM Tags: Euro, Dollar, Pound Sterling, America, UK, Eurozone, Australian Dollar, New Zealand Dollar, Canadian Dollar, Australia, New Zealand, USA, Canada, China, Germany,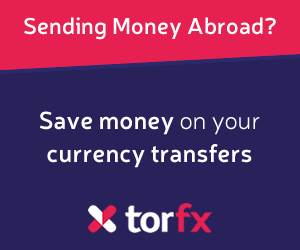 Pound Sterling (GBP) Extends Losses as Investors Wait for Parliament's Next Moves
Sterling (GBP) continued to extend its losses on Thursday as investors waited for parliament to announce its plans to break the current Brexit impasse. This comes after the Supreme Court ruled Prime Minister Boris Johnson's five-week suspension unlawful.
Brexit pessimism left the Pound under pressure and EU Brexit negotiator, Michel Barnier revealed that Britain had yet to provide 'legal and operational' proposals for a divorce agreement.
Meanwhile, on Friday the Pound could be dragged further following the release of GfK's consumer confidence data.
If confidence slides further than expected in September, it is likely GBP will suffer further losses.
Pound Euro (GBP/EUR) Exchange Rate Falls as German Confidence Edges Higher
The Pound Euro (GBP/EUR) exchange rate slumped on Thursday morning after data revealed German consumer confidence is likely to rise in October.
GfK revealed the recent stimulus package from the European Central Bank (ECB) is expected to provide a boost to the bloc's largest economy, pushing confidence from 9.7 to 9.9 next month.
However, Friday's German import prices data could leave the single currency under pressure at the end of this week's session.
If prices continue to disappoint in August, the Euro is likely to slump.
Pound US Dollar (GBP/USD) Exchange Rate Muted as Trump Gives Mixed Signals on Trade
The US Dollar (USD) was left muted against the Pound (GBP) this morning as investors struggled with US President Trump's mixed signals on a trade deal with
China
.
Donald Trump noted that the US were having 'good conversations' with China ahead of next month's face-to-face talks, sparking an upswing in risk appetite.
As investors flocked to riskier currencies, the safe-haven Dollar was left muted against Sterling.
Meanwhile, the Dollar could edge down following the release of the US final Q2 GDP data this afternoon.
If GDP comes in below forecast for the three months to June, USD could slump against a handful of currencies.
Pound Canadian Dollar (GBP/CAD) Exchange Rate Slips despite Falling Oil Prices
On Thursday morning the Canadian Dollar (CAD) rose against the Pound (GBP) as the UK currency was hit by political uncertainty.
Meanwhile, Wednesday's fall in oil prices and reports activity at Saudi Arabia's Abqaiq site picked up after 14 September attacks could do little to stop the 'Loonie' rising.
Looking ahead to this afternoon it is likely the Canadian Dollar will continue to rise against Sterling following the release of
Canada
's average weekly earnings.
If weekly earnings rise higher than expected in July, the 'Loonie' could edge higher.
Pound Australian Dollar (GBP/AUD) Exchange Rate Falls as Risk Appetite Jumps
The Australian Dollar (AUD) edged up against the Pound (GBP) on Thursday as risk appetite rose on comments from US President Donald Trump.
Speaking to reporters in New York, the President caused an upswing of risk sentiment after suggesting the US and China could be close to securing a deal. He stated:
'They want to make a deal very badly […] IT could happen sooner than you think.'
Looking ahead, the 'Aussie' could continue to benefit from increased risk appetite if there are further signs the US and China are close to reaching a deal.
Pound New Zealand Dollar (GBP/NZD) Exchange Rate Falls on RBNZ Governor Orr Comments
The New Zealand Dollar (NZD) rallied against Sterling (GBP) following the upswing in risk appetite caused by President Trump's comments on US-China trade relations.
Meanwhile, NZD rose as the Reserve Bank of New Zealand (RBNZ) Governor Adrian Orr said it was unlikely the bank would need to use unconventional monetary policy tools.
Looking ahead to Thursday evening, the 'Kiwi' could slide following the release of the ANZ Roy Morgan Consumer Confidence.
If confidence slides in September it could dampen sentiment in the New Zealand Dollar.
As of Thursday, 26th September 2019, the Pound Sterling currency rates mentioned within this news item were as follows:
GBP EUR exchange rate was 1.1288, GBP USD exchange rate was 1.2326, GBP AUD exchange rate was 1.8266, GBP NZD exchange rate was 1.9583, GBP CAD exchange rate was 1.6354, and GBP CNY exchange rate was 8.7916.