Published: 26 Jul at 4 PM Tags: Euro, Dollar, Pound Sterling, America, Eurozone, USA, Canada, India, Japan, Switzerland,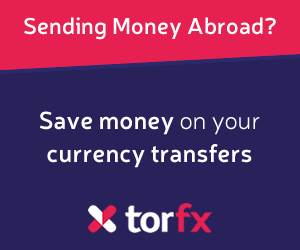 With the Reserve Bank of
India
taking decisive steps in order to temper the Rupee's volatility, the currency is set for a third consecutive five-day gain against the US Dollar.
After the Rupee plummeted in response to Federal Reserve tapering speculation, the Reserve Bank of India took action. In recent weeks the central bank has imposed restrictions on lenders attempting to access funds, as well as raising two interest rates.
Over the last five-days the Rupee has advanced by 0.5 per cent against the US Dollar, to trade in the region of 59.0425 Rupee per Dollar.
But, according to finance ministry official Raghuram Rajan, the measures: 'should be seen not as a precursor to a substantial change in monetary stance, which, thus far, has been on the easing side [...] By stabilising the Rupee, we will also enhance the possibility of stronger growth. Because the inflationary consequence will be contained and, hopefully over time, that will give RBI room to be more accommodative.'
In response to Rajan's remark strategist Dariusz Kowalczyk commented: 'Such comments are, indeed, what markets would like to hear, as they improve communication of policy intentions. The measures amount to significant tightening and were a mistake as their negative impact on market rates, confidence and growth will be bigger than the positive impact on the Rupee.'
Meanwhile, in other currency news, increasing Japanese consumer prices saw the Yen broadly strengthen while the Pound was able to gain on the Euro ahead of next week's mortgage data.
The Swiss Franc was also able to advance on the US Dollar while the Hungarian Forint climbed.
Over in
Canada
, the 'Loonie' was trading close to a five week high against the US Dollar as investors speculate on the outcome of next week's highly anticipated Federal Reserve policy meeting.
As of Friday, 26th July 2013, the Pound Sterling currency rates mentioned within this news item were as follows:
GBP EUR exchange rate was 1.1587, GBP USD exchange rate was 1.5387, GBP CAD exchange rate was 1.5815, GBP INR exchange rate was 90.8647, GBP JPY exchange rate was 151.2482, and GBP CHF exchange rate was 1.4285.